Dentistry done differently
Envisage Dental Ferndown is an innovative private dental practice located in Ferndown since the early 1970's. Whether you're looking for an oral health examination, a hygienist visit or a smile makeover, we've carefully planned every detail of your visit.
Combining our clinical excellence with technology and a warm friendly team, we've created a friction-less experience that allows us to focus on what matters most - you and your comfort. We promise that each visit will be personalized, clear, and inspiring. Every time.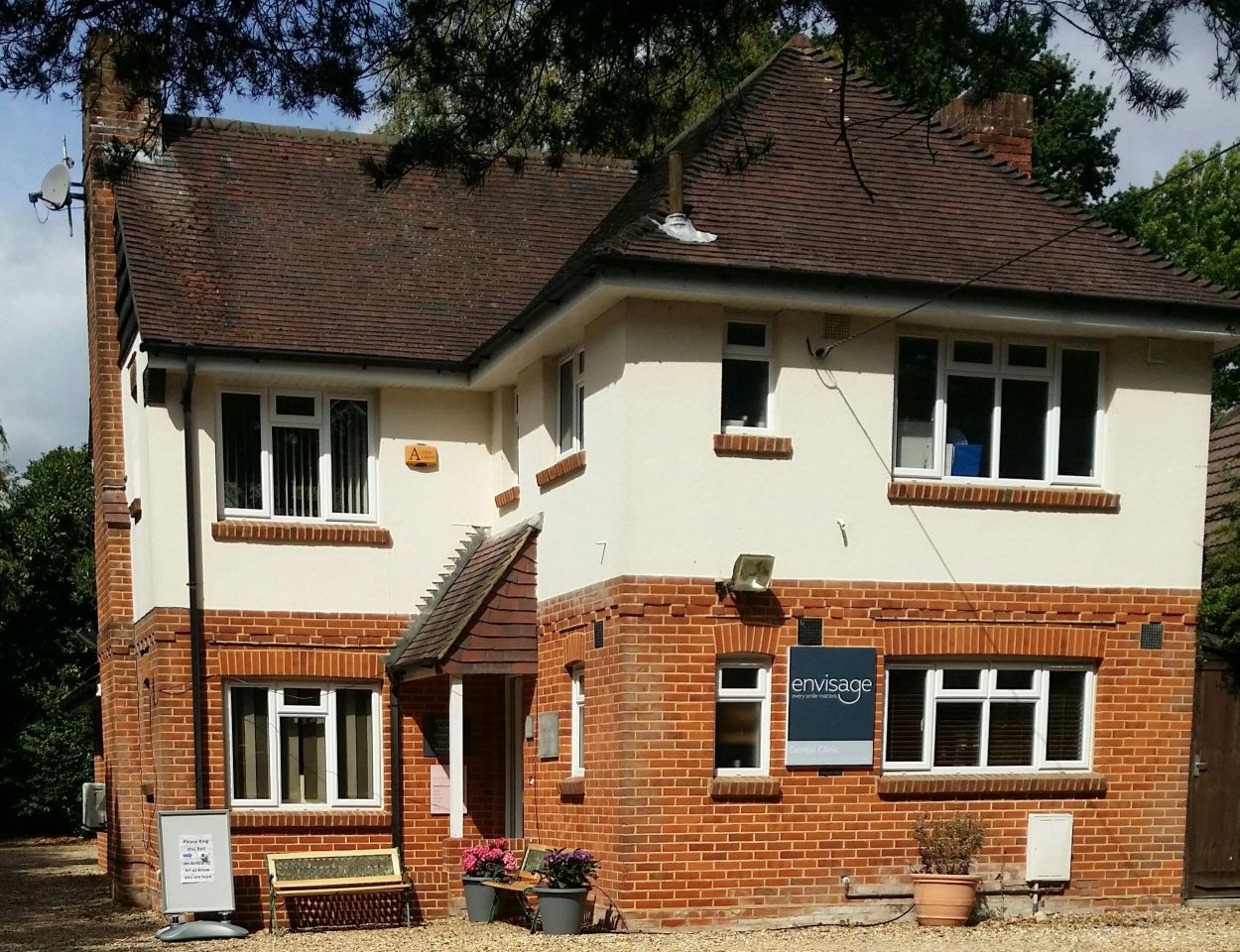 The dangers of skipping dental appointments
Many people are skipping dental appointments due to current financial pressures, but this can lead to serious oral health problems, carrying an increased risk for additional costs in the future.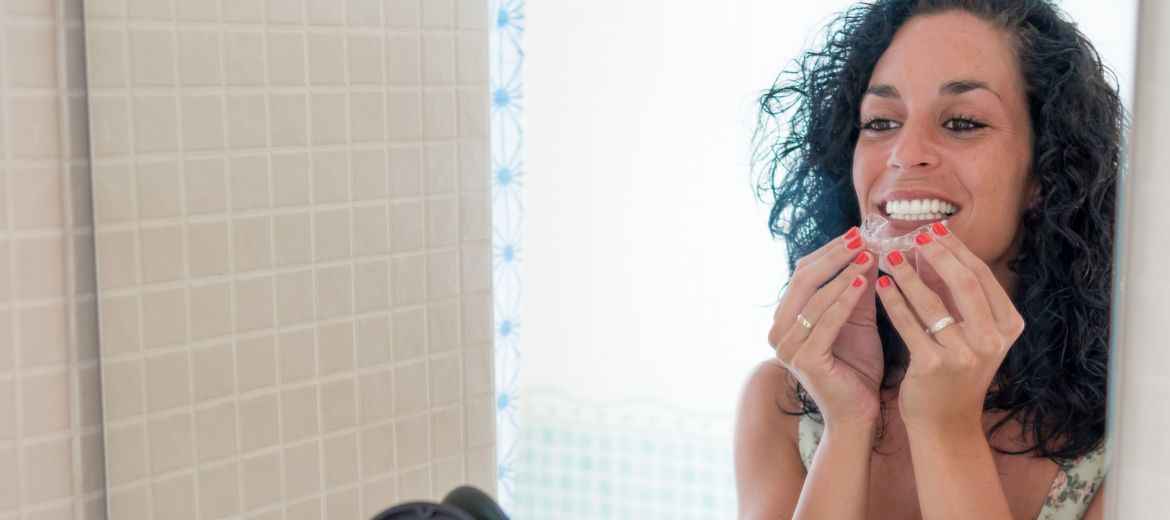 Invisalign is the revolutionary clear aligner which straightens with discretion, comfort, and ease. This trusted system has successfully transformed over 10 million smiles so far... and counting!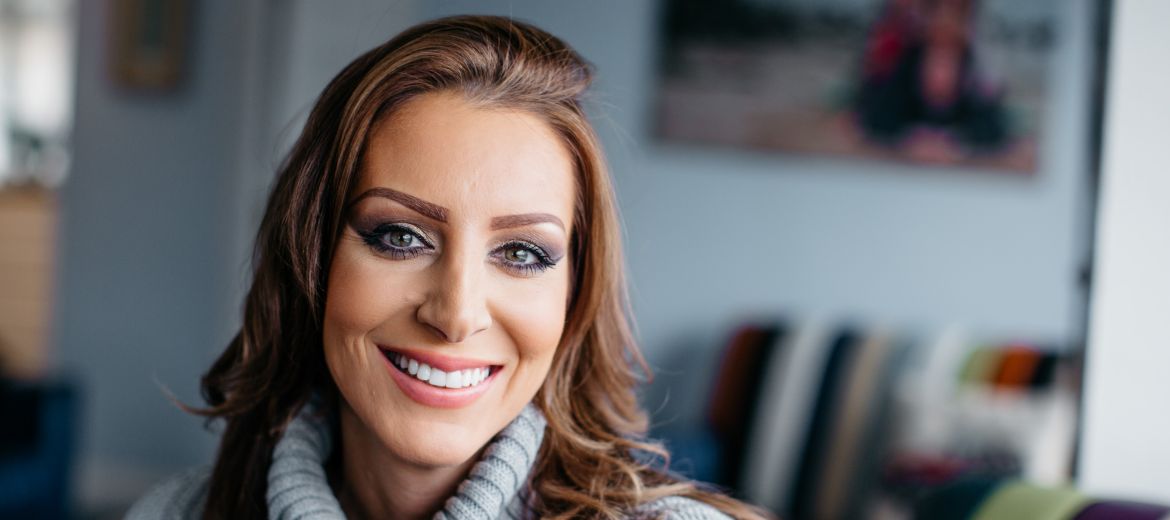 Give nature a helping hand with a smile makeover. We offer a comprehensive range of treatments to help you achieve that winning smile.
Virtual Tour
Each step of our patient journey has been carefully developed to ensure we deliver the best private dental experience to our patients. Follow the arrows on our virtual tour to come inside and take a look around.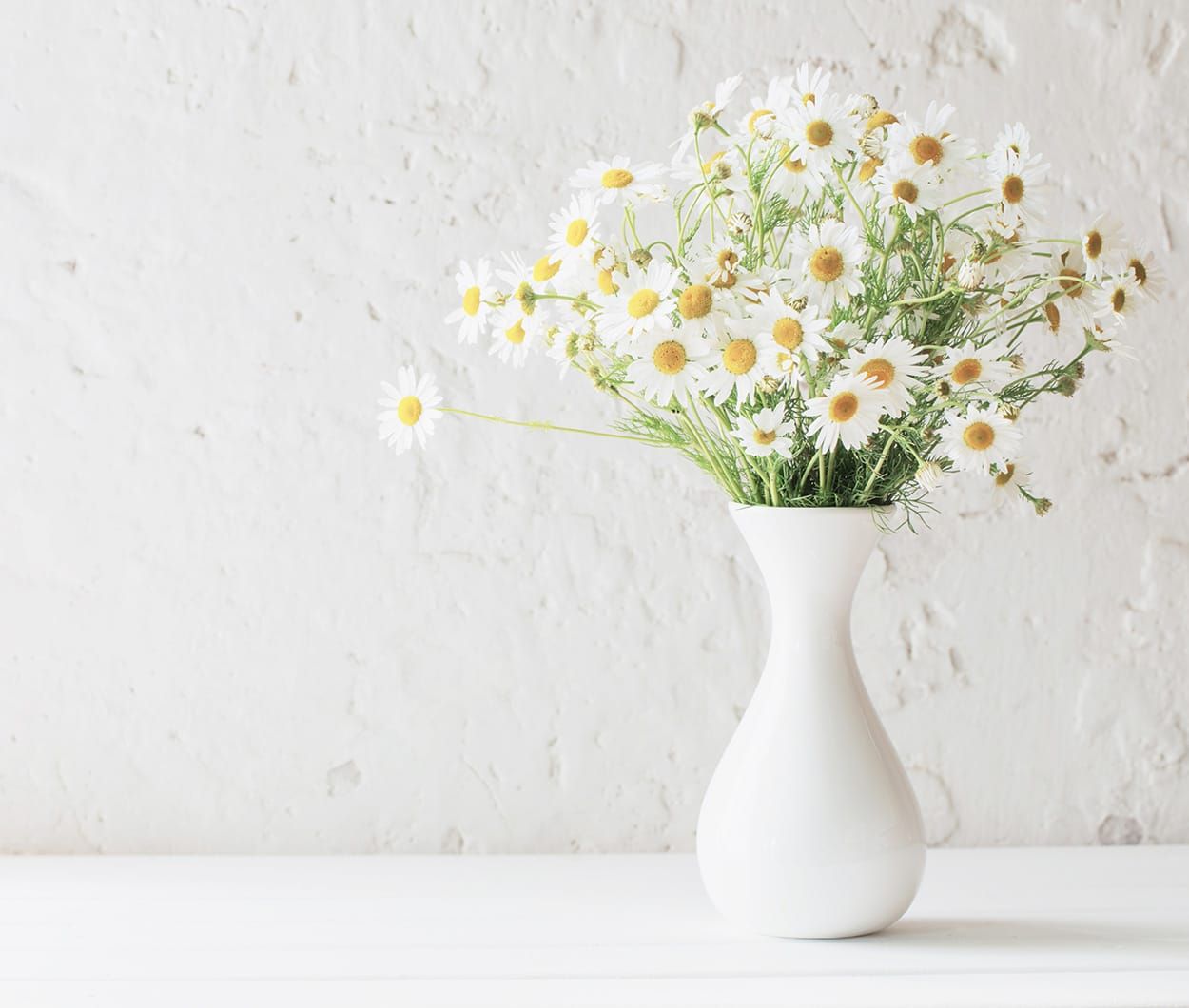 People are talking about us
The biggest complement we receive is when our patients refer their friends and family to Envisage Dental Ferndown. In fact, we have built much of our practice on these valued, trusted recommendations over the years. Read our reviews to hear why our patients are recommending us…
Patient reviews
They always listen and are very professional.
I consistently am met with a friendly smell at reception; I never have to wait too long for my appointment to start and the staff are always friendly, warm and welcoming - it's always the same in my experience!
Experts in a friendly environment ready to listen
I was treated very well and the treatment was done to a high standard.l was very pleased with you.Thank you.
I feel that my age is accounted for with an understanding of the natural concern to retain one' s teeth for as long as possible.
Very caring and professional staff. Always able to be fitted in and seen promptly for emergency appointments.
Just had the most enjoyable dentist experience, performed by Tom Rowland.He & his assistant, Charlotte were BRILLIANT.I can't praise them enough,looking forward to my next visit ALREADY!!
Always impressed with Ferndown
All staff are friendly, efficient and knowledgeable
I had an excellent appointment with Felix and Charlotte. I had one the week prior and one this week and both were 10/10. They are both so kind and understanding, especially as I was a little anxious on my initial visit after a bad experience at another practise. Cannot praise them enough. Based on how well my treatment went I am going to also have further treatments with them.
I had severe tooth ache and so managed to get an appt the same day which was great. While it was not with my usual dentist, the dentist I saw (Sarah Mussel) was able to thoroughly investigate and identify the problem and then after explaining clearly the options to me, carry out the treatment there and then. The treatment was painless and expertly given and I was put at ease and informed during the whole process. I was very impressed with the whole process and the speed of the follow up actions.
Faultless in in every way. I travel 125 miles from Plymouth for my treatment , I think that speaks volumes. I have no intention of changing my dentist for a local practice in Plymouth.
Excellent service towards patient care
Friendly and helpful staff
Friendly staff, put me completely at ease after not being to the dentist for a long time due to a traumatic experience at my old practise. Everything was explained to me in a friendly and polite way, I wasn't rushed, the receptionist was really lovely as well.
Very professional and good service
Professional friendly dentist and hygienist complete confidence in their care.
I really feel in capable hands when visiting the dentist and hygienist. All the staff are welcoming, I feel at ease, and feel I can express any worries I have about my teeth without feeling silly or embarrassed. Everything is always explained and love their use of photography to show me what might need attention. I thoroughly recommend this dental practice.
Absolutely superb reception staff, truly lovely dentist and dental nurse and an immaculately clean surgery - thank you!
Great service. The experience getting treatment was excellent, Dentist (Felix Adrion) was very professional, caring and explained all in detail. As well as the nurse and the receptionist very friendly.
Felix has given me new confidence in the dentist. He has improved my confidence. And is a truly wonderful dentist !
I had a terrible toothache that required emergency treatment (root canal). I saw Tom the same day as the flare up. Not only was he very reassuring, he explained each stage of the treatment and followed up with me the day after to see how I was doing. I should also add; he endured an hour and a half of Taylor Swift's Greatest Hits during the treatment so that I was comfortable and relaxed as possible. I have now had a few treatments at the surgery and have only had positive experiences. Would definitely recommend.
Overall professional approach of the entire team and the ease of getting appointments. In the recent past I've needed urgent assistance and was able to get same day assistance. I recommend the surgery and team to everyone. Martin
They are very caring, and gentle, and tell you exactly what they are doing and why. They also tell you what has to be done in the future.
on time ,Friendly staff ,easy parking ,treatment and options and costs explained fully ,relaxing atmosphere .no pressure .
I'm an extremely nervous patient and I had a root canal this week with Dr Tom Rowland. Anticipating this procedure it was my idea of hell on earth - yet Tom and Charlotte were incredibly reassuring, created a calm atmosphere and allowed me to take the procedure at my own pace ensuring I didn't feel a thing (even had a laugh along the way!) Tom is an excellent dentist. He's extremely thorough, and he takes a lot of pride in his work. I would highly recommend Tom and the practice in general, but especially if you are apprehensive about dental work.
I have used the dental practice for many years and have always had good service
I've always been happy with the treatment that I have received there.
No waiting. Great service. Clean, Very pleasant experience and very happy with the result, receptionist very helpful and friendly
Lovely staff who are helpful and efficient. Great treatment from the dentist and the hygienist, both who gave me good advice on how to look after my teeth and gums to try and make them last a bit longer!
Always friendly and professional.
The confidence and professionalism of the practice.
Havre every faith in Sue walker at this practise Have recommended someone else today
I moved to Ferndown 12 months ago and have now had 2 checkups and 1 hygienist visit. I have another hygienist appointment coming up in new year. A friend originally recommended me to your practice. She also lives in Ferndown. I would certainly recommend you to anyone else.
Availability of appointments. Friendliness and professionalism of the staff. Very local
Competent dentist who I have been with for many years and has provided excellent dental support and advice on cleaning has been followed and proven very successful.
This is an excellent practice, the reception staff are warm and welcoming and Dr Rowland explains his treatment plan well, he is professional and delivers a very high standard of treatment
Everyone is polite, helpful and professional. The treatment was thorough and gentle.
I feel that my dental treatment at the surgery is of a high standard generally and the practice is well run. A pleasant environment to visit.
Good service and on time. Very pleasant staff
I met Tom Rowland in the middle of last year when attending an emergency meeting due to a very severe reaction from a covid injection in the upper right side of my mouth. He was very concerned about the growth in my mouth and immediately took photos and forwarded them to Poole Hospital.The next day I was called into the hospital and informed that I had cancer. I spent 3 weeks in hospital in December. Thankfully everything was removed and I didn't need to have radiotherapy.I am now back to see Tom to see what can be done to replace teeth that were removed prior to my 10.5 hours surgery.I am convinced that due to the prompt action taken by Tom that I am alive and well today.I would not hesitate to recommend your services.
Felix was great and discussed what the process will be and have alternatives. He was very informative and listened to my every need. He is clearly a perfectionist and it shows in his work
Courteous, friendly and knowledgable staff who give useful and timely advice. I've never had anything other than very good treatment.
I always get efficient and professional service
Friendly and professional
I am a nervous patient and the hygienist and dentist were very patient with me. Did not rush me.
I was able to make my appointment easily and saw the same Dentist as I've seen before. I felt totally at ease and Tom explained everything clearly and I was able to make a timely appointment for my following treatment.
The hygienist Stephanie was aware of my nervousness and responded with support and patience. She listened and explained what the treatment involved step by step.
I have total confidence in the team at the surgery. Very professional and understanding.
Regular dentist and implant specialist are both very capable and answer any questions or concerns well so that you can put your trust in them for a good outcome.
I felt at ease with the dentist, he wasn't judgemental at all, so I didn't feel nervous at all.
Very happy with all aspects of my husband's treatment
All the staff make you feel at ease and nothing is too much trouble
Quick, efficient and friendly staff, excellent dentist working in an immaculate room
I visited with my husband and his carer and is in a wheelchair. As he also has Alzheimer's it can be very difficult at times but all the staff we met were very helpful and made the visit as pleasant as possible.
My wife and I have been with this practise in its various forms for well over 40 years and that, perhaps, speaks for itself. It is efficient and the standard of dentistry is A1.
Very professional and friendly dentist.
Very professional, knowledgeable and compationate team
The staff are always very friendly and helpful. I have confidence in my dentist and dental hygienist. I find making my next appointment before I leave very helpful in getting both appointments together.
Everyone is so professional
The Hygeneist was thorough and explained each part of the process. The dentist gave me several options for replacing a loose denture.
My family attend the Ferndown clinic on my recommendation and are very satisfied with the service they receive, so I would also unhesitatingly recommend friends etc.
Expertise, enthusiasm and personal skills
Thank you once again Dr Felix! I feel very relaxed and comfortable during my visits, you work calmly, quickly and very professionally, Always make me feel at ease and we always have a giggle. I wouldn't go anywhere else! My teeth feel incredible so THANK YOU
The team are professional, thorough, use the most up to date equipment as far as I can see, treatments are clearly explained and I never feel I am recommended treatment that is not really necessary. Sue Walker has been looking after my teeth for some years now and her chair side manner is focussed, interested, well explained and collaborative, never rushed and I trust her judgement. It is good to be able to see my teeth on screen and to have any issues explained fully. I am equally happy with the quality of service from the hygienist team. There is never a problem at Envisage Ferndown if appointments have to be changed at short notice. Very happy.
I have not been to a dentist for 12 years toothache forced me to bite the bullet after reading several reviews I decided on Envisage next to the sorting office in Ferndown. Made my appointment on line and completed all the necessary forms all on line.
Phillipa the hygienist I saw took lots of care as I have very sensitive teeth/gums and listened to my worries . Excellent !
What a great team!Felix is outstanding
Becky the dentist always so good in every respect
I have a very competent dentist and have full faith in her dental treatment.
Very easy to talk to, very friendly, always helpful and they actually listen to you. They make you feel your teeth are important to them as well as yourself.
The reception staff made you feel welcome also they are very nice & make you feel at ease
Sue Walker was very kind and was really concerned about the recent death of my wife. Sue had looked after us both for msny years. She's an excellent Dentist and helpful professional.She must (surely) be highly valued by Envisage!
Very kind staff, sympathetic and understanding of patients like myself who fear the dentist.
Rebecca makes me feel comfortable, confident and safe during my treatments.
Both my check up and my appointment with the hygienist was painless and very well executed. Steph is the best hygienist I have ever been to, excellent and Rebecca the best dentist. Both considerate and calming thanks
Felix is my Dentist and he is the very best Dentist I've ever had, I moved from West Moors surgery to have him continue my treatment, Would highly recommend , thank you
Lovely staff and great work, explained everything that was needed to be done and the dentist I saw was very friendly. Reasonably priced aswell.
Professional, polite, friendly people. Thanks
Very professional and efficient practice.
Courtesy and understanding shown by Tom.Good explanation of the problem
Everyone is friendly, understanding . Sue walker explains everything so you feel at ease
High level of knowledge and competency giving a range of options in respect of any problems. An ethos that is reflected throughout the practice.
For me, it's local and the am satisfied with treatment.
Professional; friendly ;thorough; caring; consistent;
Felix the dentist and Charlotte the dental nurse were both extremely good at putting me at ease, keeping me calm and comfortable. The treatment was carried out so professionally and so good. Ferndown Practice is so clean and organised, very impressive will definitely recommend to my friends.
Tom has made my old worn out teeth look very nice and has given me more confidence when I talk to friends and family, and let's you know every step of the way what's going on so their are no surprises. Highly recommended. Thanks also to Toms assistant Tania and reception staff who were polite and helpful. Steve.
Was put at ease during the consultation. Staff where friendly .
The dentist explained what he was going to do at every stage of the procedure, making sure I was comfortable through the whole process.
Efficiency and kindliness
Good treatment in a non threatening environment. On site parking. Great staff
I found the whole experience highly satisfying. What more can I say. It was as good as it could be.
Have been going for a number of years, always had very well looked after
Always very pleased with my check ups
Friendly, knowledgeable and experienced dentist
Excellent service from Dr Roland!
Sarah listens. Shelways answers any questions and is very friendly. Nothing us any trouble.The surgery is clean and fresh. Staff at reception are helpful and efficient. A pleasant experience.
My appointment was an emergency as I had a fall and chipped my tooth. I rang and was seen that very afternoon. I was treated very well by Felix and reassured it would be fine and look perfect when he had completed the work. The whole treatment went perfectly as I was well looked after with the dental nurse taking care I was comfortable. I was very happy with the result and have booked my next appointment already. I found the whole experience very enjoyable.
Very friendly, helpful staff. Great surroundings. Treatment was carefully explained. Made to feel at ease. All round great service, attitude and experience.
Friendly and professional
The treatment I've had at the clinic has been excellent. I'm really happy with the recent work done to my teeth which has given me more confidence.
Friendly, pleasant environment. Ease of appointments, (combined dentist/ hygienist), puts you at ease.
The hygienist I saw was very good and understood I was nervous as I can find cleans painful. It was one of the most painless cleans I've ever had and she talked me through each stage as she did it.
Very friendly and reassuring dentist. Made me feel at ease whilst having my dental work
Very friendly helpful service. Excellent all round.
Really? Tops marks for everything and you want more?
I wasn't terrified too much!
The politeness and friendliness of the staff. Very professional throughout
Seem knowledgable anbout their respected fields and a relaxing environment. Staff are really friendly
Friendly staff, easy to get an appointment at a time that suits and within walking distance of home.
Always greeted well by all the staff.The dentist always listens to and answers any questions. Very professional service. I get a good check-up and advice.
Advice on procedure going forward
Felix is a very good dentist and his nurse is very kind too
Had several cosmetic treatments carried out by Dr Tom and couldn't be happier with the results. Full attention to my concerns around the procedures and possible results gave me total confidence. Cannot recommend him enough!
Sue Walker is an excellent dentist
Very courteous explained clearly and listened to my queries and snswered
Tom is great, super professional and explains each step of the process. Really happy with the results and would recommend for your dental needs!
Clean clinic Knowledgeable staff Was very satisfied with the hygenic clean
Required treatment was explained very well
Tom makes you feel at ease straight away, explains everything he is doing and is always checking that your ok.Everyone at the practice is very approachable and friendly.
Hygienist always very attentive and understands how difficult I find it to visit the dentist
Punctual, excellent care, brilliant dentist, hygienist and staff. Feel very well cared for
Staff are all polite, everything is explained. They do not make you feel rushed. All very clean. Have every confidence in our dentist Rebecca.
Care taken, explanations, skill level, friendly.
Easy to make an appointment, the promptness my needs were dealt with. The confidence I have in my dentist who explains carefully the treatment and options. And at 78 I have my own teeth (bridges and crowns) and they look quite good! The staff are very pleasant and helpful.
Dentist very empathetic with my phobia. Didn't make me feel foolish.
All the staff are professional and informative
The kindness and care from the dentist as an anxious patient
Clare and Rebecca were kind and caring.Although I am nervous I always feel well looked after.
Treatment from Hygienist was excellent.
I was seen on timeeverything was explained to me and the dentist was gentle
Very impressed with the way staff make you feel at ease. Everywhere seems clean and refreshing and Tom the dentist makes the experience stress free. If I was to criticise anything, it would be that the car park is a bit tight on space but have not yet failed to park!
Really pleased and wouldn't go anywhere else. Thank you Sue Walker
Able to make appointment very quickly. Treatment at the same appointment I.e. did not have to return for another appointment. Practitioner very sympathetic to request for position I needed to sit in for treatment.
All made very clear and was a pleasant experience
STAFF AND CLINICIANS ARE ALWAYS FRIENDLY AND CONFIDENT.
Sarah and Mia are both very efficient and friendly. I am never nervous before appointments as I know I will be well looked after.
Both myself and young son have our dental treatments at envisage with Sarah and Mia. The treatments are highly professional as you would expect but also very friendly and informative. The dentist might be a bit daunting for young people but Seb (aged 8) enjoys his time there which makes it a lot easier on myself rather than dragging him to check ups. Would throughly recommend Sarah and Mia toanyone looking for a dentist in the area
Very professional practice, feel totally safe and looked after
Rebecca is a very warm dentist, I have a fear of going to dentist but she has made me feel at ease
My dentist explains clearly the treatment needed, is sympathetic and understanding.I recently recommended her to my daughter who has a dentist phobia and she was really happy with her experience.
I have attended this practice as patient of dentis Sue Walker and hygeinist Phillipa for many decades now and have always been most impressed with the care and treatment provided.
Claire was really lovely, I have a phobia of dentists and she was so gentle and kind.
Friendly atmosphere and approachable & efficient staff.Feel at ease during appointments and able to ask any questions. Don't feel rushed or pressured into anything. Fairly easy to get appointments that fit in with work schedule.
They are professional and put you at your ease especially if you are nervous about going to the dentist. They talk you through everything and explain the options. They treat you as a friend and not just a number.
Very friendly reception and a very professional team. Very clean and tidy. Easy parking
Felt cared for by highly professional people. They were on time and answered all my Questions.
Great friendly atmosphere and staff
Friendly staff. Experience fills you with confidence.
Sarah has made me feel so comfortable and at ease with coming to a dentist. I had massive anxiety beforehand and had put off visiting a dentist for years. Sarah instantly put me at ease. I Would happily recommend to others
I am always treated with great respect. All treatment is thoroughly explained and my special needs ( I am deaf and have arthritis in my neck so can't get my head back far ) are always catered for without fuss. My teeth and gums are healthier than they have been for years and I totally trust Sarah's work and expertise.
D see o friendly, make you feel at ease and really good at her job.
Really? I've given top marks for everything. What more do you want?
All staff very friendly and create a calm and safe environment
Have been with the practice for over 50 years since Mr Elgar started the practice. Have always been looked after exceptionally well. Staff are very understanding especially as I am a nervous patient. Wouldn't go anywhere else.
Very happy with the dentist and the time and care take.
The staff at ferndown are amazing, always explain everything in detail.
I recently had a filling with Tom who explained in detail the procedure.This appointment I had a hygienist appointment which was extremely thorough.I collected a New Patient information pack for a friend who is looking for a new dentist.
I needed an urgent appointment as going on holiday. I was very pleased that they could fit me in at short notice on the same day
I am an anxious patient and I am always put at ease, the surgery is welcoming and all staff are friendly and empathetic.
The high quality of of the service provided
A very pleasant and caring atmosphere. Future treatments explained and the reasoning behind their need.
I've been a patient for many years and feel in good hands at the surgery
Excellent as always , very professional and would recommend
Appointment was to time and the dentist and hygienist were both focussed and asked all the right questions for me to feel well looked after.
Very friendly team. Made me feel at ease.
Sue Walker and her team are very kind, helpful, knowledgeable and professional. What more can I say. Very happy.
Very good treatment and service. Am very nervous of all dental procedures.
Professional, courteous, friendly, convenient.
Received excellent treatment and quick appointment when lost a filling.
Efficient, knowledgeable and kind staff. Very happy with the treatment given. Thank you
Always treated with kindness and respect and listened to.
Fantastic dentists, all staff are helpful, polite and seem really happy. Always on time and lovely clean practice.
The practice is very well run and all of the staff have your best interest at heart.
I visited Tom Rowland at envisage dental for some teeth whitening and recontouring , I had a really great experience from start to finish he was very thorough and made sure I was happy with everything, the end results speak for it's self and I am incredibly happy, I couldn't recommend him enough, his dental nurse tayla was also very charming and helped make the process a lot easier.
Everyone at Ferndown was very kind and helpful, and everything was done efficiently. Great Dental Practice!
Professional courteous and thorough treatment
Rebecca Jones is an excellent dentist. need i say more?
All the staff are polite helpful and professional. Tom always spends time chatting about my teeth and options open to me. Really feel I can trust the advice he gives and his ability to do a brilliant job
It was on time ,everyone was friendly and helpful ,the treatment was painless and explained as it proceeded and I was able to book a convenient time for my next check up .
The dentist explained everything to me and the nurses are lovely!
I rang in the morning and had an appointment the same afternoon. I thought I had damaged a tooth. But after a thorough check by the dentist. There was no damage. Excellent service from the Ferndown team.
Reception staff were polite and courteous. My dentist, hygienist and assistants were polite and friendly as always and always make you feel that you are personally important to them.
Kept me informed of what they were doing and explained problems
The appointment was on time, the dentist was friendly, polite and kept me well informed as well as advising on how to improve my dental health. The reception was efficient and pleasant to deal with.
Dentist, hygienist and all staff very friendly, efficient and kind.
I am so pleased that I subscribed to this practice. The level of care and attention has been outstanding every time
As usual I am completely satisfied and happy with the treatment I have received from Felix the dentist and also his accompanying nurse
clinician saw me fairly promptly, was very thorough in her check up and explained what she was doing and why
Warm welcome, followed by an extensive examination of my teeth and gums. Since I have some elderly crowns, it was suggested that their condition be checked with x-rays. These were taken efficiently and speedily. The results were obtained very wuickly. The whole process was impressively executed. Check out was pleasant and swift.
Everyone was very friendly and were interested in my general well-being and explained the treatment proposed.
Professional approach by all staff
It is just so expensive!!!
Everything met my expectations very satisfied with treatment and service. Excellent staff.
Emergency dental appointment booked that morning
This was an emergency appointment made the same day as I was in terrible pain with toothache. It was great to see someone the same day and receive the necessary medication.
Our dentist Felix Adrian is first class and such a very good dentist and also such a nice person
Dealt with in efficient and friendly manner
I only had a checkup but was very satisfied with everything,I was advised to make an appointment with the hygienist which I have arranged.
Appointment was on-time. Advice given was comprehensive and informative.
Needed an urgent appointment to sort a problem with a bridge. The staff managed to give me the help I needed at very short notice. I was very pleased & can only compliment the staff. Very efficient & explanatory.
The hygienist and dental nurse were very professional and caring
I wasn't kept waiting therefore no time to get so nervous. My fear was listened to and a clear explanation was given to put it to rest.
Tom & Taylor took great care of me, nothing was to much trouble
Staff are all superb. It's a wonderful dentist
Dr Walker, her nurse, Mel, and all the staff I have met are highly professional, knowledgeable, courteous and friendly. I could not be more satisfied with a dental practice. Thanks.
I am over the moon with my new teeth by Dr Felix! I had composite bonding done by him, they are perfect. I would recommend Felix to everyone. I'm not the biggest fan of the dentist but Charlotte made me feel so comfortable and relaxed during the whole procedure. Love my new smile I can't stop smiling!
The clinician and dental nurse were very professional and made me feel at ease during the treatment
The time and patience that Sarah gave in my appointments was second to none. Highly rated, many thanks.
I have a fear of dentists. I have terrible gum disease and my dentist put me at ease and explained everything to me. I am less anxious about repeated appointments now. I would go as far to say this is the best dentists I have been to and my dentist deserves a medal !
Welcoming and highly efficient.
First time visit to a Hygenist who was really good. I felt like I got my monies worth !
Dentist is very personable and explained things well
As a nervous patient I was treated with respect and patience and feel able to attend a hygienist appointment next month which I wouldn't normally have done
Initial problem solved with further visit as a new patient scheduled
All members of staff behaved in a friendly, highly professional manner
Just excellent service throughout, from booking to leaving, from all the staff.
Excellent treatment taken with great care
Fearing I would have to undergo an extraction of the broken off crowned tooth, I was relieved when my Dentist suggested that the tooth br levelled at the gum, with my existing denture being modified for an extra tooth. Superb treatment carefully carried out.
Great service. Treatment explained clearly with all necessary assurances. Treatment delivered without any problem. Team were friendly and thoughtful about my needs and requirements. Could not ask for better.
The hygienist knows my medical history and recommends impliments thst will make things easier for me.
Great bunch of people doing a great job, highly recommended.The only problem is the car parking at the practice, not one space was available when I arrived and I doubt that all the cars parked were attending the practice.
Seen on time, easy to book appointment, dentist friendly and explained fully what was being done and whu
Everything explained and conducted efficiently
Tom listened to my concerns about my teeth and created a plan to help me. He was easy to talk to and enthusiastic which gave me confidence to proceed with the plan
Everything was straight forward and good advice was given
No reason whatsoever to be dissatisfied in any way. I travel 45 mins to get to this dentist - that says something!
Rebecca at Ferndown is always very gentle, attentive and informative and I no longer dread seeing the dentist!
I didn't feel anywhere near as nervous as I usually do at a dental appointment, the dentist made me feel very comfortable and really listened to what I was saying.
Great service all round, from booking appointment with friendly and helpful reception staff to dentist and dental nurse putting me the patient first. Explained everything clearly, treated with courtesy and respect. Can't fault it.
Had the time to discuss potential issues with my mouth with both the dentist and the hygienist. I came away with some ideas of what I can do next to improve my dental care.
Exceptional and professional service from Dr Rowland. Went through everything in clear detail so I could understand fully. Gave me confidence that things weren't as bad as I thought and confidence in him and his staff to help me achieve the end goal I'm looking for. Looking forward to going back. Thank you Tom Rowland
Lovely staff and beautifully clean and comfortable treatment rooms. Plenty of time during the appointment to discuss any problems or queries. Relaxed atmosphere and good communication by the professionals during treatments.
Everything went like clockwork
General feeling of being well treated and satisfied with treatment
The service is always excellent
Treatment was professional and effective.
My dentist is great always talking to me as I'm nervous of dentist
The dentist clearly explained everything, before he started and during the procedure. He made sure I was comfortable at all times.
Curteously dealt with by all members of staff.
Professional & friendly team
Rebeca is an extremely good dentist.
The overall experience was a pleasure. The staff are lovely compared to my last visit which was the opposite. Very pleased this time round
Receptionist & Pippa, the hygienist & assistant
Excellent care and attention from all concerned. Dr Sue Walker was particularly mindful of my nervousness. My extraction was fast and pain free.
After not having a dentist for a few years I was super nervous but I had no reason to be! They were all super lovely and provided me with great feedback. I've now booked for teeth whitening and composite bonding!
The surgery was very clean and tidy, the reception staff were friendly, Sarah the Dentist and assistant were extremely careful and professional and put me at ease. I can't think of any improvements that could be made. Impressive would be an understatement.
I used to dread going to the dentist (memories of the school dentist many many years ago). I find everyone at the surgery charming. Sarah always puts me at my ease.
The appointment went well with no issues.
I have been a customer for over 30 years. Always been highly satisfied. Even though Envisage has now taken over I am still highly satisfied.
Great dervice and treatment
I think they always put my mind at rest and listen to my questions and explain things well
The hygienist was very good at reassuring me as I had never been to a hygienist before. She explained it and took it one step at a time. Can't praise her enough.
Sue Walker is a superb, caring and very professional Dentist. I've had many problems with my teeth and she has helped me a great deal. She is a key member of your Dental team.This panel is far too small…I had great difficulty in typing my comments. It needs to be larger!
Didn't wait too long. Dentist friendly and knowledgeable
I did not feel a thing and was treated well
New to me technique for a filling.Very impressed with the whole procedure and the appearance of the end result is so much more natural looking.
Everything went as expected.
I had a filling fall out and was very happy with the advice I was given and the treatment. There was no pressure to have more done than I needed & I know what the next step will be if I need to go back. Staff are always friendly & professional.
All staff very helpful and professional. Each member of staff put my fears at ease.
Everything worked well as expected
I was very satisfied with my treatment.All the staff that I met have been so polite & helpfull.
Dentist provided anaesthesia, previously refused by me, to improve hygiene procedure which was then successful and will used in future.
Big Thankyou to Felix and Charlotte and the Team at Envisage. The Dentist is not my favourite destination, and as a result put off going for far too long. Felix was recommended by a family member. Made the appointment, explained my dental fears and have been looked after spectacularly. Felix is very knowledgeable and uses the latest tech to ensure things are pain free and as pleasant an experience as possible. Thank you . Steve B
Efficient booking checkin and felt safe and secure throughout treatment.
Seen on time, listened to and explanation given to me re a concern.
My dentist did exactly what I wanted and it took hardly any time at all. Very happy.
It was an urgent appointment. I was seen within two days and the problem was explained and solved extremely well.
I had a problem tooth. I turned up at the surgery to make an appointment to see my dentist. The patient due at that time had not turned up so my dentist saw me immediately and expertly extracted my problem tooth.
I was made to feel very relaxed, excellent trea
Always friendly in all areas. Clean and tidy throughout. Thoughtful when discussing potential treatments. Appointment easy to book for the future.
All staff very welcoming and professional. Very calm environment
The usual high standard of attention
Appointment arranged on / for the day I attended dental practice. Tooth infection
I always feel confident my dentist gives me sound advice and as a nervous patient makes me feel at ease
The care given, explaining each stage, clear communication
What can i say. Absolutley the best dentist i have found. I was petrified on my 1st visit to see Sarah. By my 4th visit i was still nervous but no where near as i was on my 1st visit. I would highly recommend envisage to anyone and everyone. The receptions are lovely and will go out of there way to try and get you the appointment time and day that suits you. I cannot fault them at all. I would also 100% recommend Sarah. She was very patient with me. Took her time and listened. I was told everything that needed and was going to be done. Stopped if i needed a break. If anyone is nervous of the dentist i whole heartedly recommend Envisage.
I was made to feel at ease. Everything was explained to me
Phoned in morning as had a lot of pain. Was luckily able to have appointment same day and there was enough time to sort out my problem then and there.
I got excellent treatment and the hygenist was very careful
Very professional and polite treatment. Reassured me and kept me informed all through my appointment.
The staff are all very helpful and friendly. I have confidence in my Dentist and Hygienist which is very important to me after some negative experiences with Dentists as a child and adult I am apprehensive to visit the Dentist but have never had cause for concern with my current dental practice and they always put me at ease and explain everything thoroughly.
The care and attention given by Tom during what was a very difficult, deep filling and his understanding with my un-commanded muscle spasms in my jaw during the treatment.
I've been attending Envisage for many years and have always received excellent treatment from the friendly team. This last appointment was no exception.
The treatment by all staff was as usual friendly, professional, and helpful. My treatment was very professional and the advise excellent and fully explained,
Very competent and informative hygienist
I saw the dentist at my appointed time. The dentist was very nice and friendly. I was treated very well and was given a very thorough check up.
I had absolute confidence in Rebecca Jones and think she is a highly competent dentist
I am a nervous patient but Sue Walker is excellent at putting me at ease. She explains what she is doing and is courteous.
I had 2 appointments, 1 with the dentist for a checkup and the other with the hygenist.Very happy with the way I was treated during both appointments
The dentist was very professional, didn't waste time and carried out the work to my expectations
Always polite skilled staff.
Dentist was excellent, very competent and put Caitlin completely at ease. Kind and friendly and took time to explain what could be done to help straighten her bottom teeth. Overall compassion shown in a humorous and fun way and Caitlin was really happy.
Rebecca is the most patient dentist, explaining every part of the procedure, follow up treatment and future management. Always smiley and never makes you feel stupid or uncomfortable about being nervous
Very professional and friendly team of staff.
The staff were very professional while taking the time to put me at ease, the treatment was the best I have received at any dentist bearing in mind i hate attending the dentist
My Dentist Sue walker was amazing patient and understanding of nervous patients her work was of an excellent standard and now confident enough to have my crowns re done .
I just wanted to say how amazing we find Becky (& Kate). The attention to my 2 young children is outstanding and the trust my 2 littles have in her is worth everything. She truly is the best of the best with us and esp children and i just feel she deserves a 'Thank you' from us even though i tell her every time we see her. Such a lovely little team Becky and Kate and we appreciate all you do for our little family. They adore and get so excited to visit you, listen to your every word and put full faith in al you do and that just says alot.
Welcoming friendly efficient, kept me informed of what she was doing in my mouth !
Knowledge and efficiency of the dentist was first class
The hygienist gave me information which I had not known was available and told me what I can do at home to help my situation. Both she and the dental nurse were very polite, friendly and helpful. My dentist treats me like a friend, making me feel at ease in a place where I would otherwise feel anxious. She explains all that she does in details and the reasons for it. Again, both she and her nurse were polite, friendly and helpful, so I could not ask for a better service.
Reg was fantastic, he explained everything really well and I felt very safe with him.
My Adventist is excellent and has looked after me for many years. She is very experienced in looking after patients with multiple health problems.
All members of staff were very professional, polite and helpful. They gave me time to discuss future options of treatment and support. I was well cared for in all aspects of my appointment.
Welcoming receptionist staff, hygienist and assistant very welcoming, explained what was going to happen during consultation and carried out efficiently
Becky the dentist was very thorough and gave a good explanation of the issues
Always a friendly professional practice. I wouldn't go anywhere else
Friendly staff. Listened to me. Discussed the problem
Rebecca is the best dentist ever
Silly question. I was happy with everything
At first I was a little nervous but Dr Tom & Tayla put me at ease and talked me through the treatment. So my nerves became excitement instead and for good reason.. I'm so pleased with the results of my composite bonding after starting to feel more and more insecure about my teeth. Professional, friendly & super knowledgeable in his work. Don't think twice about going to Envisage, I can safely say with a big smile that I am honestly so happy! Thank you
I was treated in my wheelchair without any problems. Everyone was very helpful and caring. All of my family are patients there too. I had a stroke in June 2021 and this was my first visit since then but I have been a patient for a long time and will never go anywhere else . The dentist and nurse did everything I needed in one place which was marvellous.
Tom, my dentist, was extremely informative and made me feel at ease. Being able to listen to music during the procedure was so calming. I was nervous before the procedure but Tom's skill made me feel safe.
Everything explained at every steps of treatment and continually asked if was comfortable with next stages
All staff were courteous and put me at ease.Treatment options were explained well
Did all I expected from the appointment, staff answered my questions. Staff very knowledgeable so i felt very confident in their work
Very caring staff and proffessional
I was seen immediately on time.It was an emergency as I had lost a bit of tooth only 2days earlier. Dentist interested in what happened and did what was necessary
Listens more than the last 4 dentist
Efficient checking in, detailed explanation of treatment, very thorough examination.
Everything went well. Dentist explains treatment well.
Fantastic service from start to finish. I had my Invisalign issued with Dr.Rowland and I couldn't be happier with the outcome. His relaxed approach to his work really made me feel comfortable with each step of the process. I would highly recommend this team if you are thinking of starting the Invisalign route.
I needed some gum inflammation checked and it was dealt with very quickly
My appointments were dealt in a friendly and efficient way.
Great personal treatment. Sarah remembers my family and asks about them. Friendly, relaxed atmosphere really puts you at ease
Tom was highly professional and very informative throughout the procedure making the appointment much less stressful for all involved
Rebecca and her dental nurse were extremely pleasant and professional as were Claire and her dental nurse. I never worry about visiting the practice as everyone is very kind and immediately put me at ease.
A very complex tooth that required careful rebuilding to accept a crown. The use of the rubber cover and the new scanner to avoid the need for an impression are very effective techniques.
My hygienist very skilled and takes time to assess my needs, suggests any better dental care i can do between visits. Very thorough in her dental work.
Have always been satisfied with Claire as my Hygenist
Just wow. Every time I've been to the dentist it's been a real nasty experience. But now I've been to Envisage.. the experience was great, no pain, all sorted. and such lovely people.
I am a nervous patient but I am always put at ease when visiting. Highly recommend if you are also the same.
My dentist sue is extremely patient with me. And is very caring as I'm very anxious at the dentist.
Good appointment, on time, very pleased with the Dentist Sue Walker and the manner in which the procedure was carried out
Tom is very proffessional and reassuring, keeping you fully informed of the procedure every step of the way. He interacts with you fully, and takes into account your needs. You feel valued.
I have been a patient at this Practice for at least 30 years. never any problems.
Friendly and very professional
I have been a patient at this practice for 32 years. Very happy with treatment there.
I have been using this dental practice for about ten years now and have always had amazing care.
All the staff at Envisage are incredibly helpful and always provide great service. the clinicians are all great.
Treatment was first class
The staff were both friendly and efficient - very happy with my treatment today - just disappointed that I couldn't schedule an appointment with a hygienist - I must wait at least 6 weeks
Very happy with the treatment I received from Reg
A high standard of professional competence coupled with excellent care and attention
Very professional, good care, excellent reception staff
Great service and friendly staff. Really helpful receptionist b9th on phone and in clinic. Waiting less than 5 mins to be seen and on time appointment. Friendly nurse.
Every thing was efficient and easy as it should. The only item on the downside was the price.
The dental surgeon (who I always see) took an x-ray to assist with her diagnosis of the problem I presented with. She then explained all aspects of the treatment that she decided to undertake. The treatment was carried out without any problems and it has resolved the problem that I had.
Dr. Tom is the best in the business! I have been a client of his for years now and he has improved my smile tremendously!
Although just a check up I always feel my dental care is carefully considered before options are offered.
I am a very nervous patient, this is the only practice where I have felt reassured and understood. My dentist talks to me all through treatment and I can now attend appointments without fear. The practice was recommended to me and I would and have recommended it to others . Thank you
I was given a same day appointment as I was in a lot of discomfort suffering with a gum infection. The receptionist was very helpful. The dentist was very professional and caring and treated my problem swiftly and effectively. She took time to review and discuss future treatment options with me.
Treated with respect and care at all times - Dental clinician was 100% in my opinian - thankyou to all staff.
Rebecca was absolutely fantastic with our daughter and her care and attention has been oustanding. she turned a very stressful tooth extraction into a positive experience and so did her team in the room with her and the reception team are so efficient and attentive and caring too
Dr Rowland may actually be the Lionel messi of teeth
Great service, leaving me with a great smile!
I was still experiencing discomfort after a filling I had a few weeks ago and my dentist took time to look again at the tooth and present me with a very good plan of action. I'm very reassured by the level of care shown to me.
The dentist explained my options, smoothed the broken tooth for a later appointment when the filling would be replaced and the tooth built up,
Sarah is always so caring and kind as is her dental nurse.
I have been very impressed with the quality of service from Envisage Ferndown. Best decision I've made.
I was listened to and adjustments made when I wasn't sure of my bite. I'm now completely satisfied snd very pleased with the appearance. making sure I could clean easily between the teeth.
Felt safe and cared about
I did not need further treatment as she is keeping mouth under surveilance regularly.
I had a problem with an appointment a week ago. I emailed them and they corrected it and compensated me for my inconvenience
Complete faith in the dentist as to what treatment I was going to have
Dentist is lovely and very gentle and helpful
Tom the dentist is friendly and helpful. The check up was thorough and each stage explained clearly.
I was able to make the appointment at short notice after having a problem with a crown, Rebecca was excellent right the way through the appointment and that also includes the dental nurse. Rebecca talked me through every stage of the work which was really helpful. I also appreciate the no rush appointment it puts you at your ease. Thanks Rebecca.
Every time I go snd see Rebecca Jones I feel very calm, relaxed with her prodding ! Having known her fir a while zi am thoroughly te assured by her efficiency and friendliness
Very good clinician and good customer service
The hygienist explained everything she was going to do and gave me some tips on using floss and brushing.
The dentist & dental nurse were very kind & made me feel at ease. Lovely friendly people who I felt I could trust & they listened to my concerns & made me feel relaxed. The treatment was painless & very professional. Nothing was too much trouble & I always feel like I have the best possible treatment. I have visited this practice for over 30 years & have always been happy with the treatment.
Everyone is so friendly and efficient. They are knowledgeable and caring people.
Professional, knowledgeable and helpful
Have been attending this surgery since a child (previous loaction in Ferndown) and my whole family come here. My partner now comes here to after i recommended.
I was efficiently attended to by both my dentist and hygienist and their assistants. The reason that very little needed to be done was because of the good treatment and advice I have received over the years. The receptionist was also very helpful and accommodating.
Sue has been my dentist for a few years now, she is brilliant. I used to be scared of the dentist and always take injections in advance of any dental work not now. Sue is the best Dentist I have ever had thank you Sue
The dentist explained what she was doing the entire appointment. She was kind and considerate.
I saw the hygienist. She was very gentle, and gave good advice. I felt very comfortable and was made to feel at ease.
Always a great service with a smile!
Have been with this practice for decades & the customer service and treatment received from Sue and Phillipa is always exemplary. Reception are always most helpful too.
I felt I received a comprehensive and professionally conducted check up.
Had a fantastic visit with Claire and Rachel. Being a nervous patient, both Claire and Rachel made me feel at ease and confident. Thanks
I've alway been extremely satisfied with the treatment and care given at the practice. All staff member are approachable and caring.
My previous appointments had to be rescheduled, and it all happened efficiently and on time.
Tom is so friendly and puts you at ease. He never rushes you. It's always friendly on arrival and is very clean. I highly recommend this dentist
The whole team is very professional and look after all my dental needs
friendly reception and dentist, very professional, convenient time
Absolutely fantastic 10/10! Felix was incredible, I often suffer with pain and he provided a pain-free appointment. Rachel was amazing and really supportive. The positive energy and support they provide is second to none and as an anxiety sufferer, I couldn't have asked for more. Thank you both!!
First class treatment from Tom and Taylor. Hygienist was excellent too!
Everything went as expected
Everyone in this practice is lovely and so professional.
All went to plan as per my appointment with no fuss or waiting time.All personal were very helpful in the way my treatment was carried out.
Appointment with Tom who is extremely professional and friendly . Really impressed with the service and would 100% recommend .
Great staff all round good experience.
The dentist and his nurse were friendly, professional and easy to talk to. The dentist explained everything and was very knowledgeable about treatment choice
Appointment on time, treatment options given before and then during procedure each step was explained before being carried out, made sure I was comfortable throughout, follow up recommendations given. All staff met very friendly.
Appointment was on time, efficient and thoughtful check up. Felt cared for in relation to teeth, mouth and wider health awareness.
I felt that everything was fully explained to me. Everyone was friendly and I felt at ease and able to discuss any problems.
Highly recommend Tom Rowland, very professional and done an amazing job! Thank you!
Dr Tom is amazing seen me on short notice and was in and out
Sarah is absolutely brilliant, I am scared of dentists normally and having the same one for 20 years I'm Derby. I was worried about finding a new one. She puts me at ease just like my old dentist did :)
Sarah explained the treatment well, made sure I was comfortable throughout. She was thorough with explaining the aftercare too. I am normally a very nervous dentist goer however I felt at ease and will not be quite so apprehensive attending next time.
Easy and quick appointment very thorough
I was seen on time and treated with the utmost courtesy. My check up was thorough and included a visual examination for signs of oral cancer. I need further treatment and the need for this treatment was explained to me with clarity. Well done !
I am able to eat more comfortably now than I have been able to do in the past year.I had broken a tooth and this was repaired very expertly.all staff were very efficient and friendly
I'm a nervous patient but Steph understood and was gentle which made me able to relax.
An excellent dental practice with really professional and experienced staff. Dr Tom Rowland did an incredible job with my treatment and I couldn't be happier with the results. I highly recommend Tom and envisage as a practice!
Pleasant surroundings, friendly and helpful staff, went in to appointment on time, dentist very clear regarding treatment and explained all throughout.
The staff are always very friendly and efficient. All treatment is explained to you and if required any options for the treatment are given to you. It is easy to make appointments with the dentist and hygienist on the same day saving several trips. You can book your next check up before leaving the Dentists.
I always find that every one is so polite & caring &interested in any problems i may have.
I was extremely happy with the results of having the cracks in my front teeth enhanced to look like they used to look many years ago or in fact better than I remember. I would highly recommend Tom to anyone interested in getting a great smile.
Quick assessment of problem. Treatment options clearly explained and quickly agreed
Jess the Hygienist was very thorough and gave me some good tips;Rebecca the Dentist was professional & very good too.
Kind, caring and extremely professional - this is an excellent dental surgery.
Excellent dentish and staff
The dentist is extremely good. Very professional, kind and caring. I feel in very safe hands and am confident that the treatment I receive is the best. I would not hesitate to recommend my dentist.
It would be fair to say that this was without doubt the best dental experience I have ever received. Felix is just amazing. I had detailed remedial works and was treated brilliantly. Not only was the quality and standard of work amazing, but the after care was just as good. Felix has an OCD when it comes to making sure that everything is perfect and is always on hand if there is a problem. The price was incredibly fair and at no stage did I feel unimportant to them. Felix has a brilliant personality and makes you feel at ease. I am so happy and cannot recommend Envisage Dental highly enough.
Always get good service and have been with practice for ever
Saw me on time and got the job done well
The appointment was to attend to crown that had detached and was made promptly without fuss with good outcome.
My dentist was excellent all the way through treatment, starting with resolution of severe toothache a few weeks ago and following through with further treatmenr# that were required.
Pleasant, friendly, professional and highly competent in the treatment provided gives you confidence you are well looked after.
The hygienist took my nervousness into account and was aware of my personal circumstances
As ever, wellreceived; appoinment more or less on time; very friendly hygienist and nurse; highly professional work.
I am normally very nervous with my appointments, but I do not get worried at all, and they totally understand my situation, also they are very patient. Always happy to go their for my appointments.
Having attended this practice (and its predecessor) for over 20 years I am used to, and expect, the highest level of care and treatment.
Claire & Rachel really are the A team! Not only do I feel I am investing in my dental health, but they make it as enjoyable as a beauty treatment. Thank you Ladies.
Very satisfied with teeth cleaning and advice
A brilliant dental experience thanks to Tom Rowland. Very happy with the results from the Invisalign and composite bonding. Love my new smile!
I had my first appointment with Tom Rowland today and it went really well. Everyone was welcoming and understanding of me being a nervous client. Would definitely recommend going to Envisage.
I was only booked in for my regular 6 month inspection, but I had a problem with one of my teeth and the dentist made time to extract it so that I did not have to suffer any longer, and so that I did not have to wait for another appointment.
So grateful Tom was able to do a temporary repair to get me through the weekend!! Thank you very much x
I felt safe and received excellent care and treatment
All staff friendly and helpful, dentist very sympathetic and gentle because I had a jaw problem which she advised on, then asked receptionist to contact hospital as to why I had not received the expected appointment as I had been unable to contact anyone. She then phoned me next day with the appt.
Becky the dentist was very caring & kind to my young son & explained everything very clearly to myself
I brought my appointment forward because of severe pain in my upper mouth resulting in swelling and pain in my ear. I got a new appointment that same day and upon investigation it was suggested that an appointment be found at an nhs hospital. I received confirmation of the application that same afternoon and today I have an appointment tomorrow morning at Poole hospital . Thank you all for your prompt attention to my problem that I should not have let it go on for so long
I was nervous but the clinician explained the whole procedure at every step of the way which put me at ease. Also very gentle. The dental nurse also made me very comfortable throughout the procedure thoughtfully and expertly applying suction so I didn't feel uncomfortable.
Appointment did what was required. Staff sensitive to my needs regarding position of the chair
I requested blocking of a food trap which Dr Tom dealt with while explaining that this might not prove to be a permanent fix.
Because the clinician was able to isolate the problem and prescribe treatments, antibiotics, which eased the pain without filling or extraction
I made a mistake with appointment time. Was efficiently rectified with reception.
I only had a very short wait, the treatment was performed quickly and efficiently in a calm and pleasant manner. The receptionist was also very pleasant
I received prompt, thorough and expert care and treatment. The appointment was made at very short notice yet I was able to see my dentist the same day and gave all necessary work completed at the appointment without having to return
Excellent treatment received including X-ray to explore problem with one of my teeth.Also had a referral to Bournemouth hospital for a problem with a small growth on the inside of my mouth. Received a call from the hospital the following day and had an appointment booked at the outpatient department on Saturday.
Both Becky and Claire respected my tooth sensitivity and made me comfortable. They also went to lengths to help me with my dry mouth condition. Thank you
Informative,professional but also very caring.Explained all further treatment needed and why it was needed.
I was seen by the dentist and hygienist on time, treatment was efficient and helpful.
I not keen to have x ray. I know they were very good about this last time. So a bit anxious about next to me
It was a pleasant, safe friendly environment
Rebecca is a warm, kind and caring dentist. She explains everything going on and helps keeps me calm as I am quite an anxious person at these appointments. I have managed to have fillings without injections and so Rebecca is very careful and happy to adjust her procedures to help me. Thank you
Everyone was very kind and helpful. I felt quite safe and both the dentist and hygienist were extremely interested in me as a person and not just a patient.
Rebecca and her dental nurse make an amazing team. So efficient.
because it was what it said on the tin .
Having been with Envisage Dental for general check up, I decided to improve my smile with Invisalign product offering. Dr Rowland has reinvented my smile and provided help and guidance along the way. I couldn't be happier. A big thank you!
Professional. Courteous. I feel the treatment I've been receiving over the years is very good. The treatments are always on time and afterwards everything is explained to me and future bookings made easily.
Efficient and professional throughout
Everyone was lovely and looked after me well. A calm serene experience.
Clair is the best hygienist I've ever had,and I drive from Plymouth to Ferndown to receive my dental hygienist treatment from her !!
I find reception, hygienist, dentist, assistants at Envisage all, qualified, caring and efficient
Can't fault it. Good parking. Friendly reception team. Clean waiting room. WC facilities. Friendly dentist and nurse. Explained well. Treated me well. Good checkout experience too. All good
The issue that I had was not straightforward, however every effort was made to overcome the issues and the treatment was a success………….i hope.
Sue Walker my Dentist is supremely professional and very caring. Her advice and treatment (I am a retired Medical Lecturer) is absolutely first class and she tackles this patient(who has many complications including Diabetes Melitus) very well. I feel safe in her hands.
Great job, very efficient and friendly service, minimum pain and excellent sound track.
Everything was as expected - good treatment, well explained, friendly staff
My dentist gave me confidence in her judgement & ability.
The dentist and hygienist were both very efficient and helpful, I could not fault them
All service leafless are always to to high standard!
I have been coming to this practice since it was in Ringwood road, with Kevin, who looked after all the family until they grew up and left the area. I went over to Sue as an emergency needing a root canal treatment , whilst Kevin was on holiday and have been with her since. It isn't as easy for me to get time off work/ Granma duties for dental checks etc these days and also with Sue now not working Fridays, but I was delighted that I could be seen so quickly and at a time that suits me. I was even able to change my next check up to suit me better. Sue and the rest of the team have always been very caring in not just my teeth but general well being too. Thank you
Treated with courtesy and treatment was very thorough.
Efficient, polite and excellent care. Able to phone the practice and get a human being on the phone
Able to get same day apptConcerns taken seriouslyEfficient caring focussed
All the staff were efficient, kind and extremely professional. I felt fully informed at all times and the whole process was comfortable and pain free.
Overall the team are very accommodating. Dr Tom is very personable and will explain the process so that you understand what he is doing or looking for. 110%.
Always had good service, very attentive, always feel relaxed they understand my concerns.
Time taken to discuss condition of teeth and gums and discuss options for the future
Thorough knowledge of all the staff. Courteous. Gave me useful information to help improve my dental hygiene, took the time to do this. I did find the music in the waiting room intrusive, though.
My family and l have been using Ferndown Dental Practice for at least 30years. And we are always looked after very well, by all the staff and Dentist.
EXTREMELY PLEASED WITH THE TREATMENT AT FERNDOWN
After being a very nervous patient when I was younger I am now totally relaxed. Tom is a fantastic dentist, makes you feel relaxed, talks you through all procedures and is friendly so I'm not scared anymore
Such a professional service by Dr Tom Rowland, the whole process was easy and felt very comfortable. I had whitening and composite bonding on 4 teeth, couldn't be happier with the end result. Would highly recommend Tom and the practice.
I have been with this practice for several years with Kevin Durrant. The new practice has continued with good service both in dentisty anf hygenist. I have already booked my appointments for next year.
I have a real fear of the dentists and haven't been for over 6 years! I was terrified and they made me feel less nervous and they were very patient and understanding.
Sue walker and her team are first class genuine care always shown and treatment is painfree would not see anyone else
I thought that Felix was very interested in sorting the issues with my teeth
We've been using Balmoral for many years and have always been very satisfied with the dental services. The service is always very good.
Great service from the whole team. Thank you.
efficient , courteous service and friendly
As always when visiting a highly satisfactory service provided
As I was late (totally due to my mistake) I was still given the full time and professionalism. I felt totally at the ease as much as you can do at the dentist
Good and gently handled job up to the patients comfort and ease
Professional, friendly and knowledgeable team.Everything was done well.
I needed an emergency filling. The appointment was made quickly. The filling was done quickly and efficiently. I was very satisfied with such prompt and professional treatment.
I dread dental work, but am always reassured and not rushed.
I've been a patient for over 30 years. Always had good treatment and have great confidence in my dentist.
Amazing and friendly dental practice!! Dr Tom Rowland helped me get a perfect white smile, very professional and would recommend to anyone needing dental treatments.
Awesome and stress-free check up! Thanks to Dr Rowland and the team for a brill experience and cleaning up my smile. Highly recommend
I had a lovely experience at Envisage. Dr Tom was so lovely and I recommend him to everyone that's wanting to transform their smile! I couldn't imagine going elsewhere for my teeth whitening :)
I always have a very good service here and I've been coming for decades I think now!
Whenever I come to the dentist I am always treated very well
Sue Walker my dentist is excellent & makes me comfortable during any treatment needed & explains exactly what is the best course of treatment needed.
Sarah is a fantastic clinician. Listens and is caring.
With the particular dentist I am extremely happy and very satisfied with the professional expertise and care.The cost however is becoming hard to justify as a 30 minute session costs £78 which is I feel too expensive. In the circumstances- of high living costs - my dental treatment will take a lower priority than food and heating. Why can't this care be delivered in a more economically viable way?
Having had my check up to then find , it was not necessary to be seen again for another year .I was. Very surprised and pleased .
Very professional; informative before during and at completion of the treatment.
My dentist as always was friendly, reassuring and extremely thorough. I had my six monthly check plus mouth cancer check and this time the glands and lymph nodes were checked which I think is a nice touch to the overall check up experience.
Before the appt I received a telephone call advising my dental check--up had to be cancelled due to illness, leaving just a visit to the hygenist. Thus the H.S. answers were made easier.
Claire the hygienist was very friendly and professional as always. Her dental nurse Rachael likewise
Very attentive and explained things well
Arrived on time for the appointment, but a delay before being called by the clinician. Check up completed with usual high level of competence and care. Further treatment discussed and scheduled at my convenience. Hygienist followed with usual high standards. Cannot really fault the service received.
Always use Ferndown envisage. Sue walker is a first class dentist
The dentist explained what he was doing all the way through the procedure and was the best filling I have ever had in terms of comfort and result.
I received great service. The staff were all friendly and helpful. Didn't have to wait long for an appointment. Clinician understanding and made me feel at easr
Dental game changer! Thanks so much to Tom & the team for the filling I had last month. Completely stress free & pain free experience with all the mod cons and I can't thank the empathetic & very happy staff there enough for having really eased my anxiety on the day. I'm also undergoing Invisalign with Envisage Ferndown at the moment too and so far it's been such a positive experience, I'm so glad I chose Envisage Ferndown & Tom in particular who is so passionate about what he does, I look forward to seeing the results soon!
Clinician explained everything clearly & listened to my concern about one tooth. They advised a few options after taking an X-ray & I made the decision to leave any treatment at the current time as the tooth & root appear to be in good order. Was advised to speak to them again in the future if I feel the situation changes.
Dentist is aware of my concerns and makes me feel at ease.
On time clean tidy at put easy at all though the treatment all makes sure I understood what was going on inform on changes I needed to be doing at home yes would recommend friends and family grate thanks to both nurse and hygienist the receptionists were very nice present thanks V
Very friendly helpful staff. The dentist was excellent.
The treatment and service are always highly professional and all the staff including reception staff very helpful.
Catered to my dental needs and ensured I knew every detail as to how to complete my teeth whitening journey. Answered every question I had with ease
Clean & safe environment. Never feel rushed. Good communication. Everyone patient & polite
The team i.e. dentist, nurse and reception, is very professional.
All went to plan and excellent service
My dentist, Tom Rolland, made me feel at ease immediately on entering the surgery. His pleasant manner and explanation of possible future problems was very helpful. I (almost) look forward to my next visit!!
Always able to get the two Appts I need - Hygenist and Check up back to back so only one trip to Dentist every 6 months. Everyone is friendly, helpful and the key clinicians take time to explain and show what's happening, why things are being done and what my options are. So can't ask for more.
My wife and I have been clients for many years and we have always been satisfied with the care and professionalism of the service that we have received. This is the explanation for the high rating that I have given.
Staff friendly and professional
This was one of the most comfortable hygienist appointments I have had. I was given frequent rests as I requested as my jaw can become painful after a while, & this helped tremendously. Everyone was very polite & efficient & I really felt listened to. Amazing! Thank-you.
Thorough, everything explained carefully, time taken to do all the necessary checks, listened to, easy to ask questions. All in all a very good experience.
The clinic was welcoming, clean and tidy. Everone was professional and friendly. My dentist did a thorough check and clearly explained why she was recommending further treatment. The nurse was very helpful and thoughtful.
Overall very good experience. Clinical staff explained treatment, hygienist plus checkup. Been with the practice for many years. Always satisfied with treatment received.
Excellent care and consideration by the dental staff. Good explanations of what was happening and a genuine care for making the whole experience a good one.
Tom was courteous, polite & professional
Very recent dental pain investigated immediately. Future treatment discussed and planned.
I am a very nervous patient and Claire the hygienist and her dental nurse were so patient and understanding of my needs.
Totally professional throughout my visit.
My dentist was pleasant, listened carefully to me, gentle and efficient. Performed the work without fuss and offered a sensible way forward.
Prompt service and a pleasant service and calming atmosphere at the practice.
I always see the same dentist and she remembers my last visit. She was profession friendly and respectful. She seems very knowledgeable. The dental nurse was low key and efficiently got on with her part in my appointment
the care and expertise of Reg and his team
Staff excellent, friendly, helpful and able to explain everything. Did not feel rushed at any point
The dentist explained to me everything that was going to happen. I thought the treatment was amazing and I didn't experience any pain. I was put at ease and both the dentist and dental nurse were very friendly.
Efficient and friendly atmosphere. A well run practice.
Always very good treatment , friendly staff . On time .
I was always nervous about attending the dentist but, since registering with the Ferndown Practice, I feel so much more at ease as Im treated with respect by all.
Client for 30 years - always good service just a little expensive
Rebecca and all the reception staff were outstanding supporting my daughter this week
Staff are always so lovely and helpful. Teeth always feel fabulous after a clean.
Easy to get seen and sorted
I am currently disabled so I needed to find a dental practice where I can park very close to their premises. The location of Envisage Ferndown satisfies this requirement.I very much appreciate the dentist , Dr Sue Walker, escorting me back to my car after treatment.
I always receive excellent treatment from both my Dentist and Hygienist. This appointment was no different.
Everything was explained in great detail, in a very professional but friendly matter and I felt I had had a very thorough check-up
Minimal waiting time and friendly efficient service from all staff including the hygienist.
Phone call 'can you come now' me yes!!
Dr Jones is a professional and very friendly dentist who puts children at ease. She is very thorough and makes her patients feel relaxed. Highly recommend!
My dentist was absolutely first class, the filling and tooth rebuild took approx 2hrs, during this time my dentist explained every step she was doing and I even practically nodded off on several occasions, this goes to show the confidence I had in her hands and the calmness you put me into.Thankyou Becky - I can only thoroughly recommend you
Very professional and helpful. Felt at ease.
Alway had very good treatment. Appointments are on time. Staff always pleasant and professional.
All the staff are courteous and friendly. Having visited this practice for a number of years the staff have got to know me. Knowing how I'm involved with dog rescue this often comes up as a friendly start to my appointment. The wellbeing of the patient comes first and all steps of any proceedure is explained.
Always recieve good care. Any treatment required is always explained in full. Cost is always outlined before hand so you know exactly what you will pay.
I find all the staff, Dentists, Hygienist, nurses are and have always been kind and helpful. With no pain.
Found the whole experience with very pleasant staff a pleasant experience.
I phoned at 8.00am and was given a same day appointment because I had pain in a tooth which I thought was from an earlier visit but it turned out to be the tooth next to it.
Professional approach from all members of the ferndown dental staff
Very proffecional practice
I called with wisdom tooth pain and they were able to offer me an emergency appointment that day. I saw Felix who was very understanding and reassuring and answered my myriad of questions. The reception staff were incredibly welcoming too. A great experience and I have booked in again for future check ups.
The explanation regarding the options available for my potential implants was clear and concise.There was no pressure to decide on the day and I appreciate that. There was also no pressure to oversell the treatment. This makes my decision making process easier
Rebecca went to great lengths to explain and reassure me that her treatment and my input was working. The Hygenist was brilliant.
Becky is great and I feel confident that she will tell me the truth and do the best she can for my dental care.
Having broken a tooth the evening before, I was able to book an appt the following morning for 10.00 that day, so could not ask for a better response. Everyone is very friendly and helpful and spent enough time with me to understand the problem, go through the options and then action the selected one with the minimum of fuss or bother. cant ask for anything more. Well Done!
Always professional,able to answer all my queries ,always discussed what is happening and discusses ways to help with dental care
I telephoned due to cracking a tooth which left a jagged filling. I was very grateful that Rebecca could fit me in to sort it out before the long weekend. I hadn't seen her for some time so it was nice to have a chat with her too.
This was only my second visit to Becky and I was not disappointed, she was excellent. Very professional, polite and friendly. She explained every step of the procedure and I have no hesitation in continuing to have her in the future. Her nurse was also very friendly and polite.
As always, I was very satisfied with my bi-annual check-up. There was no sense of time being precious and the dentist spent a long while explaining the issues that might arise in the future.
Carried out thorough examination, offered several choices of treatment and appt made quickly to resolve problem
Everything always goes smoothly when I come for an appointment. My Dentist is charming with me over the years, always tells me what she is doing and her nurse this time was very nice and competent. Definitely nothing to complain about.
The dentist did explained everything before did anything and asked if I was okay with it. She said she could stop at any time if I needed her to. I felt at ease with the treatment.
Steph is always very helpful, and highly attentive. Occasionally I feel nervous but feel more at ease as she always explains things and talks me though the process.
Steph and Mel were amazing! 100% recommend
Great staff, very friendly and fantastic bedside manner.
The staff are always kind and courteous. Tom takes the time to explain any problems and options to deal with them. I feel reassured and very safe.
As always was treated efficiently and very professionally by Sue Walker.
Have attended the practice since a child and always feel that they have my dental health needs at the heart of what they do. They are very professional and friendly and always recommend.
Kind sympathetic to sensitivity and very reassuring.
Mine was an emergency appointment and I was seen the day I called. Everything was dealt with professionally and my extraction was carried out pain free and my recovery has been excellent
Have always been completely satisfied with this practice for over a decade, particularly Sue Walker and Phillipa who are always willing to listen & ensure any treatment necessary is as comfortable as possible. Excellent practice!
I've been a patient there for many years and have always been very happy with the treatments I've received. Lovely, friendly and professional staff always put me at ease.
The care and treatment I was given was 100%perfect.
I was given time, listened to, felt known, understood and cared for - all with gentle humour which was really calming.
personal professional care
Very professional, almost on time
I'm a nervous patient- but feel calm at envisage. The staff all help to put you at ease and listen to what you say. The hygienist Jess is absolutely magic - had terrible experiences in the past - and Jess has restored my confidence- everyone is helpful.
Sarah was so kind as I am a nervous patient and she respects my wishes and helps
I have been with this dental practice for years. The staff are highly competent, extremely courteous, explain everything they are doing and are throughly professional.
Quick on time efficient and reassuring at all times
The dentist fully explained the procedure, completed the procedure competently and successfully, I felt at ease during the consultation.
As always, the staff were friendly & efficient.
Lovely visit and listened to my concerns and help sort my needs out
Very professional and efficient service as always!
Pleasantness and efficiency of all the staff .Also the professional attitude of the dentist and hygienist putting me at ease by explaining exactly what they were going to do.
Becky the dentist was very professional & explained everything clearly
Everything carried out as described to what I believe to be a good standard
I was given good advice. I felt at ease and that I could discuss any problems. Friendly and organised.
I had a problem with one of my teeth which was sharp and cutting my tongue. I rang the Dental Practice and was given an appointment the following day. I was put at my ease and the problem was dealt with promptly and professionally.
I received prompt efficient treatment and the Hygenist kept to the scheduled appointment time.
Treated very well and treatment was satisfactory
I have always been satisfied with the care I have received.I have attended the same practice for over 20 years.The only problem I experienced at my recent appointment was trying to find somewhere to park my car.
I have been a patient at this Ferndown practice for over 30 years and received excellent attention from the staff in general. My dentist Rebecca Jones is particularly proficient and succinct in explaining my treatment with great care and attention over the years. My hygienist Claire has maintained the aesthetics ensuring thorough hygiene with no fuss. I'm lucky to have such a great team who are also nice people to deal with.
As usual everything was done efficiently and with care.
Always treated well st this practise. Best dentist in our area.
Excellent treatment and customer service, Becky the dentist and the dental assistant were so kind and caring they put me at ease, I cannot speak more highly of the whole team simply outstanding thank you for the treatment provided to mr
Treatment fully explained and procedure went well
I rang at 9am and was seen at 1pm.
I was seen very promptly. I was very happy with the clinician I saw and the treatment she provided.
As always the staff and practitionar always friendly, listen and make sure I'm ok at all times. Explain everything that is going on and make sure I'm comfortable .Reception staff are friendly and helpful. Lovely welcome when I arrived.
Because Tom and his nurse are really caring and explain everything in great detail! They are very gentle and they always listen to my concerns
The treatment was fully explained throughout the work carried out. I couldn't expect any better service. Well done.
I pursued the action that was recommended during my appointment & if proved to be very beneficial.
I really felt at ease and the Dentist made me feel very relaxed and I had every confidence in her.
Routine check up thoroughly undertaken
I was made to feel valued,and every cae was taken with my treatment
Very positive experience- discussed options for proactive treatment plan, dentist approachable and understanding
Amazing clinician, super experienced and made me feel incredibly comfortable.
I found the dentist Rebecca Jones to be clear and concise when explaining my treatment and very reassuring. Her nurse Kate was very friendly and put me at ease.
Knowledgeable, helpful, professional, thorough, courteous treatment from both the dentist and the hygienist.
Excellent service from Tom once again. Great dentist. Just shame appointments are so booked out in advance.
Tom talked to me constantly during the procedure, explaining everything he was doing. He kept ensuring I was happy with him to proceed. He was very reassuring and upbeat even when there was the band used to shape the filling was not coming away easily. We even had a joke between us before the start of the procedure. I would recommend him to anyone looking for a dentist but obviously others feel the same as his appointments other than emergencies need to be booked well in advance.
Efficient and courteous stat
Very happy with care and experience of dentist and staff
Everyone is polite and patient. Any changes to my usual dental routine are well explained. The dentist always makes sure I am comfortable in the chair during examinations.
Good service by a professional team
I have been a patient of the dental practice for a number of years and have always been very satisfied with the care and service provided by all the staff.
I had my dentist changed due to change of hours, then the time was changed but my new dentist was very good and I have decided to stay with her IF POSSIBLE. I have always found the staff very helpful and very professional and have provided a very good service (if not a little expensive).
Ferndown dental surgery is amazing, went there after being so unhappy at my last dental practice. The staff are lovely and put you at ease with everything. Sarah, she's amazing and can't praise her enough, a lovely person and amazing at what she does! Thank you!
Friendly service Professional
I'm a very nervous patient going back to school dentist days 50 years ago. Tom my dentist explains everything and puts me at ease and I haven't had any pain or fear during my procedure. The dental nurse Joanne was lovely too and chatted and put me at ease. Tom took such care to make sure the filling was finished off perfectly so it feels natural when biting etc
Very friendly and efficient service.
Jess was very good and my teeth felt very clean
I found the practice generally helpful, and the dentist and hygenist very professional.I was disappointed with the cost estimate for dental work needed as it was much higher than the practice price list - I still do not know why, but despite that I have confidence that the work is needed and will be done well.
180 yds from my front door, what's not to like. Oh! and they're a really brilliant dental practice. Always helpful and smiling.
I needed an emergency appointment. The dentist that saw me was not my usual one but I was very pleased with the way she dealt with my problem
I always see Miss Walker and she is, quite frankly, the ultimate professional.
As always everyone very polite and looking at the patient's needs.
A youing dynamic team with great expertise. It makes my dental visit a pleasure.
Always professional courteous and caring
I would like to thank Rebecca and Kate ,"Team Rebecca" for the wonderful treatment that I have received over the last few months. I am absolutely delighted with the result, moreover the kindness and friendliness shown by both made each visit an uplifting one. Can I also mention Rachael on reception who was also a breath of fresh air and most helpful. Thank you Rebecca…top job !!
Appointment on time, friendly staff. Treatment very thorough
I travelled back from Switzerland for my appointment. I have total confidence in Sue Walker to carry out the necessary treatment. She has this ability to make you feel very comfortable and safe in the chair. She is Very knowledgeable , professional and her experience shines through. I am very happy with my recent visit and the treatment I received.
The Staff are always so polite & the surgery was very clean.
Very prompt and friendly , listened to me
Really friendly and professional.
I recently visited Dr Tom Rowland for a check-up, I typically put off the dentist like most as it isn't my favourite thing to do however Dr Rowland made me feel at ease, was very professional & talked me through everything! I will definitely be back (and not leave it 2 years this time!!). Would highly recommend!
Everyone was very caring and mindful of my needs, especially the hygienist because my mouth is very sensitive.Everything was explained very well.
Friendly staff conscious of my needs,very good dental care,staff attitude from reception to dentist
The best dental clinic experience!!! A huge thank you to Dr Tom Rowland for my amazing smile transformation. He is an incredibly skilled and knowledgeable dentist who provided an impeccable service from start to finish with stunning results. I cannot recommend him enough!!
My teeth looked absolutely amazing after the whitening! Really fantastic service and really easy to use the whitening kit. Would definitely recommend Tom and Envisage - thank you!
I had a great experience with Dr. Rowland. I wanted treatment for teeth whitening and he talked me through the process and answered all of my questions as well as giving me a full check up. I am very happy with the results of the whitening and would fully recommend it to anyone who isn't quite happy with the colour of their teeth.
Very professional and listened to what I wanted. Kept my teeth looking nice and natural and love the result!
Tom did such an amazing job with my teeth giving me my dream smile, I couldn't recommend him and the team enough!
Whole experience from reception to check out was carried out in a friendly but professional way.
Always listened to with any problems I may have and treated curiously by all the staff.
Standard and quality of work
I was scheduled in at very short notice.Everything was very well explained.The staff are lovely
Although the treatment is not fixing the problem, the friendliness of all staff and clarity of explanation of the route forward and options was excellent.
All staff are very friendly and polite. The surgery rooms are spotlessly clean and the dental chairs are comfortable. Any treatment required is fully explained .
Tom put me at ease as im a nervous patient! He explained the whole process of everything he did during the appointment and then explained in detail the plan for sorting my teeth out in full!
I'm very nervous and feel more at ease when I attend. Everything is explained to me and everyone is very patient and understanding that I'm scared! ☺️
All staff are extremely friendly, put you at ease and take time to listen to you.
Felt confident with the treatment I was receiving.
professional care from all staff
Lovely Dentist. Always puts you at ease. Very efficient.
The dental staff were efficient, professional, informative, polite and kind.
Good communication and care from all involved
My dentist thoroughly understands me as her patient, due to previous bad experiences elsewhere. I trust her ability as a extremely competent and experienced dentist.
I felt I was in safe and confident hands
The practice is well run and all staff are polite and helpful. The dentist gave me plenty of information and walked me through every step of my visit.
I feel confident that I am getting the correct treatment and advice. Very professional dental practitioners.
Explained what was needed for my treatment and why going this route was the best route and executed really well with a lot of positivity around the whole procedure
I was treated as always in a friendly but professional manner.
Treatment clearly explained and professionally carried out
The problem was explained clearly as were the potential treatments
Rebecca has been fantastic, caring , thoughtful and explains things in great detail to give the patient more understanding of the procedure. Also on the front desk Rachel always helps with any issues with no hesitation.. fantastic team and will never change . 10/10
Nervous patient- felt at ease
Made to feel relaxed and wll informed.
Always treated with efficiency and kindness
Professional, polite, considerate staff who were sensitive to my mobility issues.
State of the art technology as standard. Knowledgable staff. Had the time to discuss what concerns I had. Was given good advice to improve my dental health.
The hygienist and assistant were very efficient and extremely helpful
Very helpful appointment which was very reassuring
I received the attention, care and treatment that I required.
Everything went as expected, top dental practice
I visited the practice for the first time for a consult with Dr Tom Rowland after having two other consults with other practices and not feeling comfortable. In my consult, all of my options were explained to me, and I was able to have the time to choose my own treatment plan without any pressure and decided to opt for whitening and composite bonding. I had previously had an accident chipping my front two teeth and was looking for a more permanent fix. I can't recommend Tom highly enough. Throughout all of my visits I felt completely at ease, and I could not be happier with the results. Tom assured me I wouldn't be leaving the practice with less than perfect teeth, and he certainly wasn't wrong. Thankyou!
Would highly recommend envisage! I am a very nervous patient and went in with an awful tooth ache! Tom Rowland put me right at easy and explained the whole process! He then extracted the offending wisdom tooth without any pain!
Everything about my experience here was quality. I was treated by Tom who gave me all my options and helped me decide my way to a perfect smile! Thank you so much and overjoyed with the result!
Having been a patient with the practice for many years, I recently underwent Invisalign and whitening treatment with Tom Rowland. I am happy to say I am thrilled with the results and truly appreciate Tom's excellent care and attention to detail throughout. I would definitely recommend Tom and the team at Envisage.
Dr Rowland is fantastic, would highly recommend, really happy with the service I receive.
A friendly and supportive environment with a great level of professionalism from my dentist Dr Rowland. Would highly recommend to others.
5*'s for Tom at Envisage in Ferndown! Tom is really nice and very approachable, making it extremely easy to understand anything he has found or recommends. I'd definitely recommend visiting Tom if you're on the lookout for a professional and trustworthy (and non scary!) Dentist! :)
Lovely dentist , make you feel at ease .
MG
Mirian Verdejo Gonzalez
(Translated by Google) Thank you very much for the great service. Thanks to him, Doctor Tom Rowland, I lost my fear a little. Highly recommended (Original) Muchas gracias por el gran servicio. Gracias a él Doctor Tom Rowland perdí un poco el miedo. Muy recomendable
I have been with Envisage Dental Ferndown for over two years and have always received a great service. I recently completed invisalign treatment and really pleased with the results. Many thanks to Tom and the team who were always willing to answer any questions and make me feel at ease throughout.
Have finally found a great Dentist. After years of being nervous and unimpressed with my dental care I feel very happy that I have found Tom at Envisage Ferndown. Started with routine dental work and then felt confident enough to have Invisalign treatment. Very happy with the results and recommend Dr Tom to anyone who asks. Thanks to all the Team.
Had a excellent experience here. My teeth look amazing thanks to dr rowland!!!
Attended Envisage for the first time last week and was so impressed. Dr. Rowland was very thorough, informative and charming. The lovely dental nurse assisting was also very kind & attentive. Already looking forwards to my next 6 monthly check-up.
Excellent, professional and friendly service provided by Dr. Tom Rowland and the team.
Huge respect for Dr Tom! One of the best dentists in the UK. As a dentist myself I feel confident with him in every aspect of dentistry to treat me. Keep up the great work!
Went for a checkup the other day. Dr. Tom was very detailed and had a great sense of humour.
Great experience - all of the staff were incredibly friendly and Dr Rowland was very calm and reassuring.
Welcomed by friendly staff on arrival. I saw Dr Rowland who was informative talking me through what he was doing (including visual display) as well as taking the time to talk me through all possible future treatment options. Highly recommend this dental practice
Absolutely outstanding service throughout. Dr. Rowland was brilliant. I've always felt nervous seeing a dentist but Dr. Rowland made me feel at ease and the whole check up became a good experience. I would definitely recommend this clinic to everyone.
Outstanding patient ethos. Lovely, friendly and impressive facilities. I was hesitant about going back to the dentist and now I'm looking forward to my next visit, fantastic results and genuine sense of humour. Will recommend to everyone. Refreshing easy parking to boot!
I have recently had a crown replaced by Tom Rowland ably assisted by Taylor. Tom is professional, informative and takes great care in his work. He done an excellent job on a particularly difficult tooth. He kept me informed from start to finish. First class!!! Thank you Tom and Taylor. Highly recommend this surgery.
I can't recommend Dr Tom Rowland and the staff enough ! I had a routine check up today with Tom and was impressed by his thoroughness and attentiveness to some problems I had with my teeth. The receptionists greeted me warmly and have all the Covid measures in place.
I was really impressed with everyone from the receptionists, dentist and the nurse. Would happily recommend to anyone
Tom did a great job tidying my teeth, thoroughly recommended. All staff are friendly and have adapted to COVID procedures very well.
Saw Dr Tom to have cosmetic work done, he explained everything really clearly, professionally and put me at ease with my treatment. Can't recommend enough!
Dr Tom Rowland and his team are very professional and friendly. I had teeth whitening as well as ICON treatment done with Tom and throughout the whole process he was very professional and explained things very well. I would highly recommend him if you're looking for this sort of treatment and more! Great service from Dr Tom and his team.
I can not recommend Dr Jones highly enough! My 8 year-old son had a filling done and said "That was fun!" and his younger sister's first ever visit could not go any better. Dr Jones is so friendly, gentle and able to put children at ease. She explained each step to my son and took breaks when he signalled a need for one. It is obvious that Dr Jones is very skilled at what she does and I can not imagine seeing another dentist!
How fantastic that Rebecca Jones is back! She is a highly skilled and knowledgeable Dentist for sure. However, that's not the best thing about her. As a nervous patient, her warm and friendly demeanour puts me at ease quickly and she intuitively recognises what I need throughout to make it a good experience. She is also brilliant with my primary age children. I didn't want them to follow in their mums nervous footsteps(!) but there's no chance of that with Becky as their dentist. I'll continue to travel out of Poole to Ferndown to see Becky!
A fantastic experience at the dentist!! Booked with Dr Rowland who put me at ease straight away. Cant wait to get my Invisalign journey started
I had a fantastic experience at Envisage Dental Ferndown and highly recommend this dental clinic! I had Invisalign braces fitted by Dr Rowland. He went above and beyond to make me feel at ease at the appointments and to make sure I was very well informed about the Invisalign process. I am so impressed with the results and couldn't be happier with my new straight teeth!
I had a more than positive experience with Dr Thomas Rowland. Would highly recommend.
I had a really positive experience with Envisage. I was booked in with Dr Rowland who was very professional and made me feel at ease. Looking forward to starting my whitening plan - would definitely recommend.
My husband and I recently moved to the area, and booked in for an appointment. We were seen by Tom the dentist who was great, very thorough and took his time explaining each part of the consultation. We had the ultimate package which was well worth the extra, would recommend!
Warm and receptive from arrival, I have twice seen Dr Tom Rowland and had a great experience on both occasions. It's clear Tom and the team have their patients' best oral health and cosmetic interests at heart. I anticipate being a long term patient
My wife and me have used what was the smile team , now Envisage for several years . All the staff have been brilliant , as proven again yesterday when I underwent treatment with Terry and Sue . They , and the rest of the team , are simply the best !
Highly recommend Rebecca Jones, what a great dentist. Professional, friendly and caring. Wouldn't go anywhere else.
Registered with the practice last year for a check-up, have since gone on to have Invisalign & whitening, so pleased with the results, would recommend Tom, he was great throughout the treatment and always very friendly, big thanks to the team
As a very nervous patient, I can recommend this the best! I have been attending for 33 years and never felt any pain. Always put at ease and everything explained in a calm & friendly manor.
I've seen Thomas Rowland now twice. He is absolutely fantastic, put me completely at ease (a complete needle phobic), and managed to do a full root canal without a single hint of pain. I cannot recommend Envisage enough, they are absolutely amazing.
Excellent, friendly dental care
Excellent service when my son needed to see a dentist as an emergency today.
I chose Envisage because on their website it says that they welcome in nervous patients. I hadn't been to the dentist for many years and was very anxious before my first appointment. I needn't of worried. The staff were polite and friendly. The dentist I saw reassured me very well before he started looking around my teeth. I have had a very positive experience with this practice. The dentist was friendly kind and did a great job of assessing my teeth and gums, He cleaned and polished my teeth wonderfully. I recommend this dental clinic. You won't be disappointed!
The service my wife and I receive is always first class and very professional from both the dentist and hygienist (Claire) Would recommend
The best place to go for dental care. This practice makes dental care experiences relaxing rather than scary especially for the nervous patients. I've had extrations, root canal and a few fillings which have all been completely pain free with 3 different dentists at the practice all as great as eachother. I would never go to another practice. I would recommend to anybody!
I have been going to Envisage Ferndown since it first opened. The staff are always friendly, and it's easy to book appointments to suit you. I recently had a crown fitted by Becky, which I am more than pleased with. I've got my smile back - Thank you !
Great team at Balmoral lodge
Very good service helpful staff and always able to offer an emergency appointment on day.
Amazing friendly , professional team, perfect for us of a very nervous nature. So pleased to have been introduced by my daughter.
Superb dentistry - great treatment from Sue
As a nervous patient I would thoroughly recommend this practice. Rebecca Jones was very kind and patient with me, putting me at ease.
I've been seeing Kevin and the hygienists at Balmoral Lodge Dental Practice for many years now and receive a fantastic and friendly service. Would highly recommend.
Friendly and very helpful staff wouldn't go anywhere else for my dental care
This is an excellent dental practice with friendly staff who are always welcoming and helpful. Rebecca has been my dentist for the last 5 years, she is kind, caring and extremely professional, I'd never go anywhere else!
I have been a patient of this practice for over 20 years. It's a very friendly, relaxed environment. Kevin always puts you at ease and talks you through any procedure to give you peace of mind. I would thoroughly recommend Balmoral Lodge for any dental care.
Excellent dental practice with very friendly staff. Kevin has been my dentist for over 25 years, his professionalism is reflected in all the staff that work there. The treatment rooms are modern and have the latest equipment to ensure you get a fantastic service. Thank you.
Brilliant staff, highly recommended. Been coming here years and likely always will. Followed Sue Walker from her previous dental clinic to stay as her patient here. Decent plans with Balmoral Lodge etc, couldn't ask for more.
I have been cared for by Susan Walker at this practice for almost 10 years now and fail to find fault with the expertise Sue offers as well as her ability to place a patient at ease when in 'the chair!' The whole practice deserves to be congratulated on their attention to detail and pleasant yet efficient attention. I can only offer praise and a confident recommendation.
The dangers of skipping dental appointments
Many people are skipping dental appointments due to current financial pressures, but this can lead to serious oral health problems, carrying an increased risk for additional costs in the future.