SmileFast
What is SmileFast?
SmileFast is the ground-breaking new development in the delivery of bespoke and beautiful smile makeovers using either composite resin (white filling material) or dental ceramics (porcelain veneers).

SmileFast is the most exciting development in dentistry within the last 15 years and helps you reach the smile of your dreams by guiding you through the steps to achieving a perfect smile makeover. With the revolutionary SmileFast technique your dentist can place an instant smile makeover in as little as 60-minutes.

This new, streamlined and pain-free process allows you and your dentist to design your smile, have full understanding of all the options for you, actually visualise what this perfect smile looks like in your own mouth, and finally deliver the life-changing results with a stunningly natural smile makeover.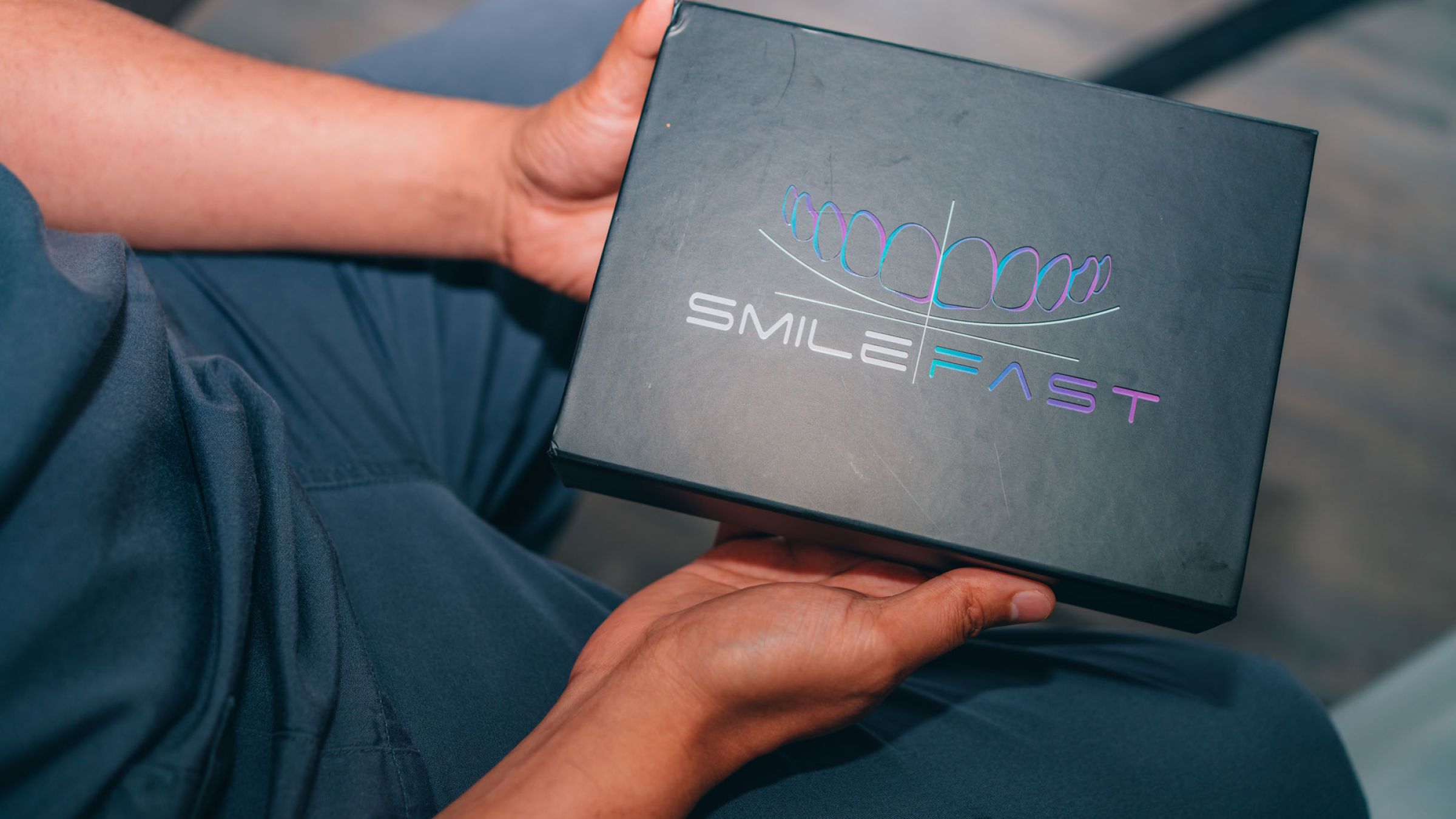 How does SmileFast Work?
There may be many possibilities to give you the smile of your dreams, and so SmileFast helps you choose which option may be best for you.

By visiting a SmileFast accredited dentist you can begin your journey to a perfect smile.

It all starts with listening to you and understanding what you are trying to achieve. We can then begin designing your perfect smile, followed by trialling it so you can actually 'test drive' your new smile, and finally your dentist can deliver your new smile using modern dental techniques with state-of-the art technologies and dental materials.

Gaining back lost smile confidence is now more achievable and more affordable than ever before with SmileFast.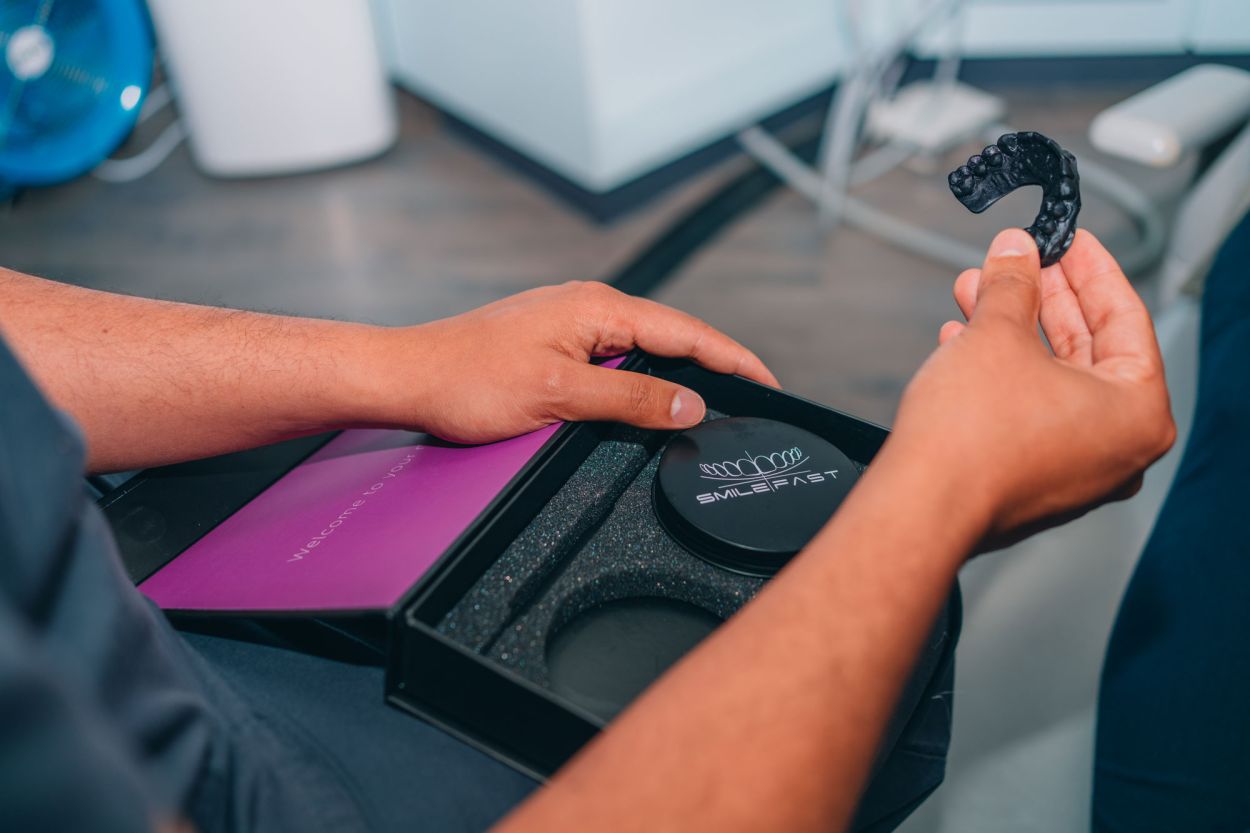 Step 1 - SmileFast design and consultation.
A digital scan / impressions and photographs will be taken of your teeth. Using this information your new smile will be designed and a digital image will be created for you to approve.
Step 2 - Smile refine.
Your new trial smile will be physically placed over your current teeth using temporary material for you to see your smile in real life. Any final tweaks and adjustments can be made to your smile to ensure a perfect next step.
Step 3 - SmileFast direct.
Your new smile will be fitted in one appointment, the process is pain free using minimally invasive techniques to deliver your dream smile.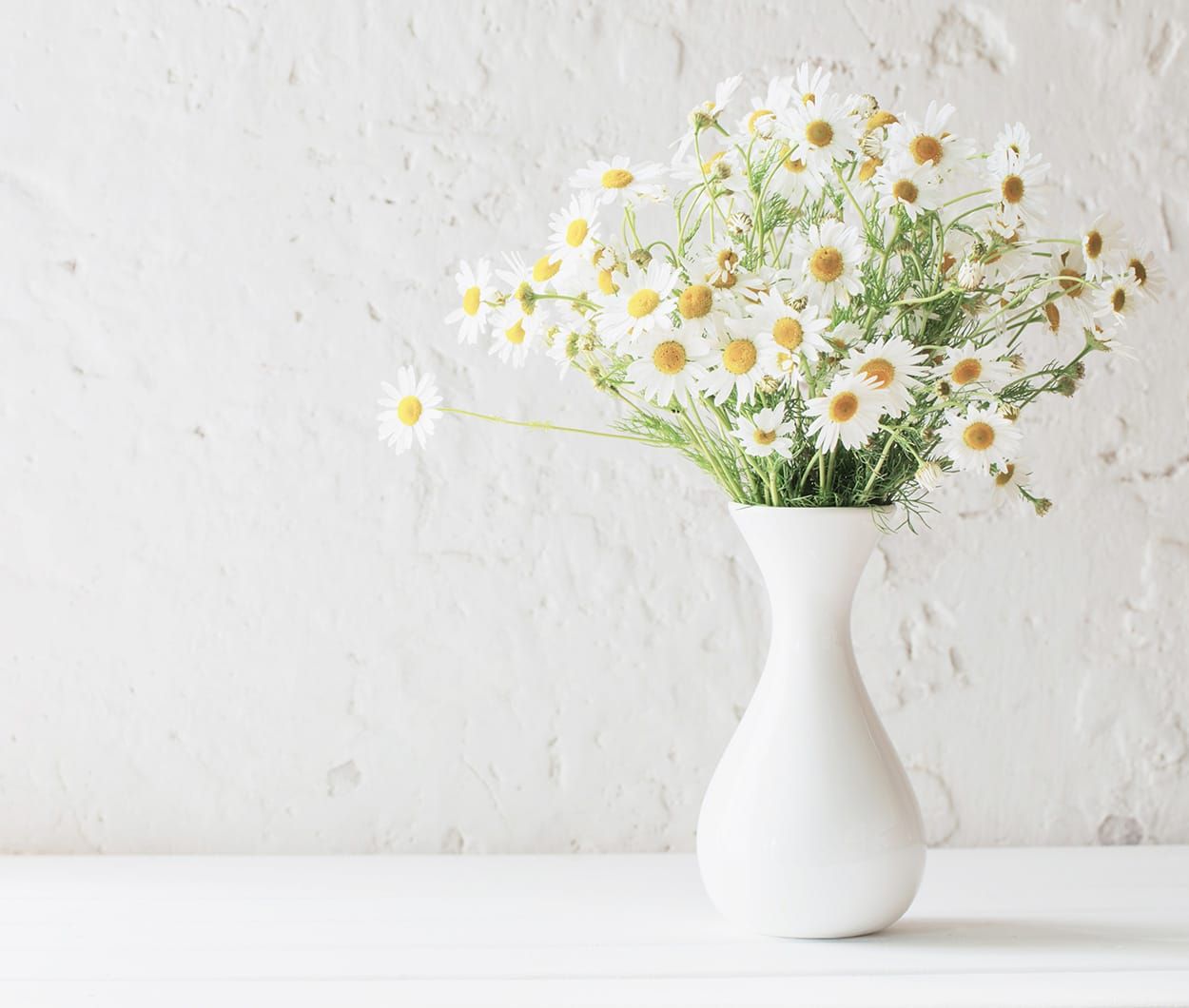 People are talking about us
The biggest complement we receive is when our patients refer their friends and family to Envisage Dental Ferndown. In fact, we have built much of our practice on these valued, trusted recommendations over the years. Read our reviews to hear why our patients are recommending us…
Patient reviews
Dental game changer! Thanks so much to Tom & the team for the filling I had last month. Completely stress free & pain free experience with all the mod cons and I can't thank the empathetic & very happy staff there enough for having really eased my anxiety on the day. I'm also undergoing Invisalign with Envisage Ferndown at the moment too and so far it's been such a positive experience, I'm so glad I chose Envisage Ferndown & Tom in particular who is so passionate about what he does, I look forward to seeing the results soon!
Clinician explained everything clearly & listened to my concern about one tooth. They advised a few options after taking an X-ray & I made the decision to leave any treatment at the current time as the tooth & root appear to be in good order. Was advised to speak to them again in the future if I feel the situation changes.
Dentist is aware of my concerns and makes me feel at ease.
On time clean tidy at put easy at all though the treatment all makes sure I understood what was going on inform on changes I needed to be doing at home yes would recommend friends and family grate thanks to both nurse and hygienist the receptionists were very nice present thanks V
Very friendly helpful staff. The dentist was excellent.
The treatment and service are always highly professional and all the staff including reception staff very helpful.
Catered to my dental needs and ensured I knew every detail as to how to complete my teeth whitening journey. Answered every question I had with ease
Clean & safe environment. Never feel rushed. Good communication. Everyone patient & polite
The team i.e. dentist, nurse and reception, is very professional.
All went to plan and excellent service
My dentist, Tom Rolland, made me feel at ease immediately on entering the surgery. His pleasant manner and explanation of possible future problems was very helpful. I (almost) look forward to my next visit!!
Always able to get the two Appts I need - Hygenist and Check up back to back so only one trip to Dentist every 6 months. Everyone is friendly, helpful and the key clinicians take time to explain and show what's happening, why things are being done and what my options are. So can't ask for more.
My wife and I have been clients for many years and we have always been satisfied with the care and professionalism of the service that we have received. This is the explanation for the high rating that I have given.
Staff friendly and professional
This was one of the most comfortable hygienist appointments I have had. I was given frequent rests as I requested as my jaw can become painful after a while, & this helped tremendously. Everyone was very polite & efficient & I really felt listened to. Amazing! Thank-you.
Thorough, everything explained carefully, time taken to do all the necessary checks, listened to, easy to ask questions. All in all a very good experience.
The clinic was welcoming, clean and tidy. Everone was professional and friendly. My dentist did a thorough check and clearly explained why she was recommending further treatment. The nurse was very helpful and thoughtful.
Overall very good experience. Clinical staff explained treatment, hygienist plus checkup. Been with the practice for many years. Always satisfied with treatment received.
Excellent care and consideration by the dental staff. Good explanations of what was happening and a genuine care for making the whole experience a good one.
Tom was courteous, polite & professional
Very recent dental pain investigated immediately. Future treatment discussed and planned.
I am a very nervous patient and Claire the hygienist and her dental nurse were so patient and understanding of my needs.
Totally professional throughout my visit.
My dentist was pleasant, listened carefully to me, gentle and efficient. Performed the work without fuss and offered a sensible way forward.
Prompt service and a pleasant service and calming atmosphere at the practice.
I always see the same dentist and she remembers my last visit. She was profession friendly and respectful. She seems very knowledgeable. The dental nurse was low key and efficiently got on with her part in my appointment
the care and expertise of Reg and his team
Staff excellent, friendly, helpful and able to explain everything. Did not feel rushed at any point
The dentist explained to me everything that was going to happen. I thought the treatment was amazing and I didn't experience any pain. I was put at ease and both the dentist and dental nurse were very friendly.
Efficient and friendly atmosphere. A well run practice.
Always very good treatment , friendly staff . On time .
I was always nervous about attending the dentist but, since registering with the Ferndown Practice, I feel so much more at ease as Im treated with respect by all.
Client for 30 years - always good service just a little expensive
Rebecca and all the reception staff were outstanding supporting my daughter this week
Staff are always so lovely and helpful. Teeth always feel fabulous after a clean.
Easy to get seen and sorted
I am currently disabled so I needed to find a dental practice where I can park very close to their premises. The location of Envisage Ferndown satisfies this requirement.I very much appreciate the dentist , Dr Sue Walker, escorting me back to my car after treatment.
I always receive excellent treatment from both my Dentist and Hygienist. This appointment was no different.
Everything was explained in great detail, in a very professional but friendly matter and I felt I had had a very thorough check-up
Minimal waiting time and friendly efficient service from all staff including the hygienist.
Phone call 'can you come now' me yes!!
Dr Jones is a professional and very friendly dentist who puts children at ease. She is very thorough and makes her patients feel relaxed. Highly recommend!
My dentist was absolutely first class, the filling and tooth rebuild took approx 2hrs, during this time my dentist explained every step she was doing and I even practically nodded off on several occasions, this goes to show the confidence I had in her hands and the calmness you put me into.Thankyou Becky - I can only thoroughly recommend you
Very professional and helpful. Felt at ease.
Alway had very good treatment. Appointments are on time. Staff always pleasant and professional.
All the staff are courteous and friendly. Having visited this practice for a number of years the staff have got to know me. Knowing how I'm involved with dog rescue this often comes up as a friendly start to my appointment. The wellbeing of the patient comes first and all steps of any proceedure is explained.
Always recieve good care. Any treatment required is always explained in full. Cost is always outlined before hand so you know exactly what you will pay.
I find all the staff, Dentists, Hygienist, nurses are and have always been kind and helpful. With no pain.
Found the whole experience with very pleasant staff a pleasant experience.
I phoned at 8.00am and was given a same day appointment because I had pain in a tooth which I thought was from an earlier visit but it turned out to be the tooth next to it.
Professional approach from all members of the ferndown dental staff
Very proffecional practice
I called with wisdom tooth pain and they were able to offer me an emergency appointment that day. I saw Felix who was very understanding and reassuring and answered my myriad of questions. The reception staff were incredibly welcoming too. A great experience and I have booked in again for future check ups.
The explanation regarding the options available for my potential implants was clear and concise.There was no pressure to decide on the day and I appreciate that. There was also no pressure to oversell the treatment. This makes my decision making process easier
Rebecca went to great lengths to explain and reassure me that her treatment and my input was working. The Hygenist was brilliant.
Becky is great and I feel confident that she will tell me the truth and do the best she can for my dental care.
Having broken a tooth the evening before, I was able to book an appt the following morning for 10.00 that day, so could not ask for a better response. Everyone is very friendly and helpful and spent enough time with me to understand the problem, go through the options and then action the selected one with the minimum of fuss or bother. cant ask for anything more. Well Done!
Always professional,able to answer all my queries ,always discussed what is happening and discusses ways to help with dental care
I telephoned due to cracking a tooth which left a jagged filling. I was very grateful that Rebecca could fit me in to sort it out before the long weekend. I hadn't seen her for some time so it was nice to have a chat with her too.
This was only my second visit to Becky and I was not disappointed, she was excellent. Very professional, polite and friendly. She explained every step of the procedure and I have no hesitation in continuing to have her in the future. Her nurse was also very friendly and polite.
As always, I was very satisfied with my bi-annual check-up. There was no sense of time being precious and the dentist spent a long while explaining the issues that might arise in the future.
Carried out thorough examination, offered several choices of treatment and appt made quickly to resolve problem
Everything always goes smoothly when I come for an appointment. My Dentist is charming with me over the years, always tells me what she is doing and her nurse this time was very nice and competent. Definitely nothing to complain about.
The dentist did explained everything before did anything and asked if I was okay with it. She said she could stop at any time if I needed her to. I felt at ease with the treatment.
Steph is always very helpful, and highly attentive. Occasionally I feel nervous but feel more at ease as she always explains things and talks me though the process.
Steph and Mel were amazing! 100% recommend
Great staff, very friendly and fantastic bedside manner.
The staff are always kind and courteous. Tom takes the time to explain any problems and options to deal with them. I feel reassured and very safe.
As always was treated efficiently and very professionally by Sue Walker.
Have attended the practice since a child and always feel that they have my dental health needs at the heart of what they do. They are very professional and friendly and always recommend.
Kind sympathetic to sensitivity and very reassuring.
Mine was an emergency appointment and I was seen the day I called. Everything was dealt with professionally and my extraction was carried out pain free and my recovery has been excellent
Have always been completely satisfied with this practice for over a decade, particularly Sue Walker and Phillipa who are always willing to listen & ensure any treatment necessary is as comfortable as possible. Excellent practice!
I've been a patient there for many years and have always been very happy with the treatments I've received. Lovely, friendly and professional staff always put me at ease.
The care and treatment I was given was 100%perfect.
I was given time, listened to, felt known, understood and cared for - all with gentle humour which was really calming.
personal professional care
Very professional, almost on time
I'm a nervous patient- but feel calm at envisage. The staff all help to put you at ease and listen to what you say. The hygienist Jess is absolutely magic - had terrible experiences in the past - and Jess has restored my confidence- everyone is helpful.
Sarah was so kind as I am a nervous patient and she respects my wishes and helps
I have been with this dental practice for years. The staff are highly competent, extremely courteous, explain everything they are doing and are throughly professional.
Quick on time efficient and reassuring at all times
The dentist fully explained the procedure, completed the procedure competently and successfully, I felt at ease during the consultation.
As always, the staff were friendly & efficient.
Lovely visit and listened to my concerns and help sort my needs out
Very professional and efficient service as always!
Pleasantness and efficiency of all the staff .Also the professional attitude of the dentist and hygienist putting me at ease by explaining exactly what they were going to do.
Becky the dentist was very professional & explained everything clearly
Everything carried out as described to what I believe to be a good standard
I was given good advice. I felt at ease and that I could discuss any problems. Friendly and organised.
I had a problem with one of my teeth which was sharp and cutting my tongue. I rang the Dental Practice and was given an appointment the following day. I was put at my ease and the problem was dealt with promptly and professionally.
I received prompt efficient treatment and the Hygenist kept to the scheduled appointment time.
Treated very well and treatment was satisfactory
I have always been satisfied with the care I have received.I have attended the same practice for over 20 years.The only problem I experienced at my recent appointment was trying to find somewhere to park my car.
I have been a patient at this Ferndown practice for over 30 years and received excellent attention from the staff in general. My dentist Rebecca Jones is particularly proficient and succinct in explaining my treatment with great care and attention over the years. My hygienist Claire has maintained the aesthetics ensuring thorough hygiene with no fuss. I'm lucky to have such a great team who are also nice people to deal with.
As usual everything was done efficiently and with care.
Always treated well st this practise. Best dentist in our area.
Excellent treatment and customer service, Becky the dentist and the dental assistant were so kind and caring they put me at ease, I cannot speak more highly of the whole team simply outstanding thank you for the treatment provided to mr
Treatment fully explained and procedure went well
I rang at 9am and was seen at 1pm.
I was seen very promptly. I was very happy with the clinician I saw and the treatment she provided.
As always the staff and practitionar always friendly, listen and make sure I'm ok at all times. Explain everything that is going on and make sure I'm comfortable .Reception staff are friendly and helpful. Lovely welcome when I arrived.
Because Tom and his nurse are really caring and explain everything in great detail! They are very gentle and they always listen to my concerns
The treatment was fully explained throughout the work carried out. I couldn't expect any better service. Well done.
I pursued the action that was recommended during my appointment & if proved to be very beneficial.
I really felt at ease and the Dentist made me feel very relaxed and I had every confidence in her.
Routine check up thoroughly undertaken
I was made to feel valued,and every cae was taken with my treatment
Very positive experience- discussed options for proactive treatment plan, dentist approachable and understanding
Amazing clinician, super experienced and made me feel incredibly comfortable.
I found the dentist Rebecca Jones to be clear and concise when explaining my treatment and very reassuring. Her nurse Kate was very friendly and put me at ease.
Knowledgeable, helpful, professional, thorough, courteous treatment from both the dentist and the hygienist.
Excellent service from Tom once again. Great dentist. Just shame appointments are so booked out in advance.
Tom talked to me constantly during the procedure, explaining everything he was doing. He kept ensuring I was happy with him to proceed. He was very reassuring and upbeat even when there was the band used to shape the filling was not coming away easily. We even had a joke between us before the start of the procedure. I would recommend him to anyone looking for a dentist but obviously others feel the same as his appointments other than emergencies need to be booked well in advance.
Efficient and courteous stat
Very happy with care and experience of dentist and staff
Everyone is polite and patient. Any changes to my usual dental routine are well explained. The dentist always makes sure I am comfortable in the chair during examinations.
Good service by a professional team
I have been a patient of the dental practice for a number of years and have always been very satisfied with the care and service provided by all the staff.
I had my dentist changed due to change of hours, then the time was changed but my new dentist was very good and I have decided to stay with her IF POSSIBLE. I have always found the staff very helpful and very professional and have provided a very good service (if not a little expensive).
Ferndown dental surgery is amazing, went there after being so unhappy at my last dental practice. The staff are lovely and put you at ease with everything. Sarah, she's amazing and can't praise her enough, a lovely person and amazing at what she does! Thank you!
Friendly service Professional
I'm a very nervous patient going back to school dentist days 50 years ago. Tom my dentist explains everything and puts me at ease and I haven't had any pain or fear during my procedure. The dental nurse Joanne was lovely too and chatted and put me at ease. Tom took such care to make sure the filling was finished off perfectly so it feels natural when biting etc
Very friendly and efficient service.
Jess was very good and my teeth felt very clean
I found the practice generally helpful, and the dentist and hygenist very professional.I was disappointed with the cost estimate for dental work needed as it was much higher than the practice price list - I still do not know why, but despite that I have confidence that the work is needed and will be done well.
180 yds from my front door, what's not to like. Oh! and they're a really brilliant dental practice. Always helpful and smiling.
I needed an emergency appointment. The dentist that saw me was not my usual one but I was very pleased with the way she dealt with my problem
I always see Miss Walker and she is, quite frankly, the ultimate professional.
As always everyone very polite and looking at the patient's needs.
A youing dynamic team with great expertise. It makes my dental visit a pleasure.
Always professional courteous and caring
I would like to thank Rebecca and Kate ,"Team Rebecca" for the wonderful treatment that I have received over the last few months. I am absolutely delighted with the result, moreover the kindness and friendliness shown by both made each visit an uplifting one. Can I also mention Rachael on reception who was also a breath of fresh air and most helpful. Thank you Rebecca…top job !!
Appointment on time, friendly staff. Treatment very thorough
I travelled back from Switzerland for my appointment. I have total confidence in Sue Walker to carry out the necessary treatment. She has this ability to make you feel very comfortable and safe in the chair. She is Very knowledgeable , professional and her experience shines through. I am very happy with my recent visit and the treatment I received.
The Staff are always so polite & the surgery was very clean.
Very prompt and friendly , listened to me
Really friendly and professional.
I recently visited Dr Tom Rowland for a check-up, I typically put off the dentist like most as it isn't my favourite thing to do however Dr Rowland made me feel at ease, was very professional & talked me through everything! I will definitely be back (and not leave it 2 years this time!!). Would highly recommend!
Everyone was very caring and mindful of my needs, especially the hygienist because my mouth is very sensitive.Everything was explained very well.
Friendly staff conscious of my needs,very good dental care,staff attitude from reception to dentist
The best dental clinic experience!!! A huge thank you to Dr Tom Rowland for my amazing smile transformation. He is an incredibly skilled and knowledgeable dentist who provided an impeccable service from start to finish with stunning results. I cannot recommend him enough!!
My teeth looked absolutely amazing after the whitening! Really fantastic service and really easy to use the whitening kit. Would definitely recommend Tom and Envisage - thank you!
I had a great experience with Dr. Rowland. I wanted treatment for teeth whitening and he talked me through the process and answered all of my questions as well as giving me a full check up. I am very happy with the results of the whitening and would fully recommend it to anyone who isn't quite happy with the colour of their teeth.
Very professional and listened to what I wanted. Kept my teeth looking nice and natural and love the result!
Tom did such an amazing job with my teeth giving me my dream smile, I couldn't recommend him and the team enough!
Whole experience from reception to check out was carried out in a friendly but professional way.
Always listened to with any problems I may have and treated curiously by all the staff.
Standard and quality of work
I was scheduled in at very short notice.Everything was very well explained.The staff are lovely
Although the treatment is not fixing the problem, the friendliness of all staff and clarity of explanation of the route forward and options was excellent.
All staff are very friendly and polite. The surgery rooms are spotlessly clean and the dental chairs are comfortable. Any treatment required is fully explained .
Tom put me at ease as im a nervous patient! He explained the whole process of everything he did during the appointment and then explained in detail the plan for sorting my teeth out in full!
I'm very nervous and feel more at ease when I attend. Everything is explained to me and everyone is very patient and understanding that I'm scared! ☺️
All staff are extremely friendly, put you at ease and take time to listen to you.
Felt confident with the treatment I was receiving.
professional care from all staff
Lovely Dentist. Always puts you at ease. Very efficient.
The dental staff were efficient, professional, informative, polite and kind.
Good communication and care from all involved
My dentist thoroughly understands me as her patient, due to previous bad experiences elsewhere. I trust her ability as a extremely competent and experienced dentist.
I felt I was in safe and confident hands
The practice is well run and all staff are polite and helpful. The dentist gave me plenty of information and walked me through every step of my visit.
I feel confident that I am getting the correct treatment and advice. Very professional dental practitioners.
Explained what was needed for my treatment and why going this route was the best route and executed really well with a lot of positivity around the whole procedure
I was treated as always in a friendly but professional manner.
Treatment clearly explained and professionally carried out
The problem was explained clearly as were the potential treatments
Rebecca has been fantastic, caring , thoughtful and explains things in great detail to give the patient more understanding of the procedure. Also on the front desk Rachel always helps with any issues with no hesitation.. fantastic team and will never change . 10/10
Nervous patient- felt at ease
Made to feel relaxed and wll informed.
Always treated with efficiency and kindness
Professional, polite, considerate staff who were sensitive to my mobility issues.
State of the art technology as standard. Knowledgable staff. Had the time to discuss what concerns I had. Was given good advice to improve my dental health.
The hygienist and assistant were very efficient and extremely helpful
Very helpful appointment which was very reassuring
I received the attention, care and treatment that I required.
Everything went as expected, top dental practice
I visited the practice for the first time for a consult with Dr Tom Rowland after having two other consults with other practices and not feeling comfortable. In my consult, all of my options were explained to me, and I was able to have the time to choose my own treatment plan without any pressure and decided to opt for whitening and composite bonding. I had previously had an accident chipping my front two teeth and was looking for a more permanent fix. I can't recommend Tom highly enough. Throughout all of my visits I felt completely at ease, and I could not be happier with the results. Tom assured me I wouldn't be leaving the practice with less than perfect teeth, and he certainly wasn't wrong. Thankyou!
Would highly recommend envisage! I am a very nervous patient and went in with an awful tooth ache! Tom Rowland put me right at easy and explained the whole process! He then extracted the offending wisdom tooth without any pain!
Everything about my experience here was quality. I was treated by Tom who gave me all my options and helped me decide my way to a perfect smile! Thank you so much and overjoyed with the result!
Having been a patient with the practice for many years, I recently underwent Invisalign and whitening treatment with Tom Rowland. I am happy to say I am thrilled with the results and truly appreciate Tom's excellent care and attention to detail throughout. I would definitely recommend Tom and the team at Envisage.
Dr Rowland is fantastic, would highly recommend, really happy with the service I receive.
A friendly and supportive environment with a great level of professionalism from my dentist Dr Rowland. Would highly recommend to others.
5*'s for Tom at Envisage in Ferndown! Tom is really nice and very approachable, making it extremely easy to understand anything he has found or recommends. I'd definitely recommend visiting Tom if you're on the lookout for a professional and trustworthy (and non scary!) Dentist! :)
Lovely dentist , make you feel at ease .
MG
Mirian Verdejo Gonzalez
(Translated by Google) Thank you very much for the great service. Thanks to him, Doctor Tom Rowland, I lost my fear a little. Highly recommended (Original) Muchas gracias por el gran servicio. Gracias a él Doctor Tom Rowland perdí un poco el miedo. Muy recomendable
I have been with Envisage Dental Ferndown for over two years and have always received a great service. I recently completed invisalign treatment and really pleased with the results. Many thanks to Tom and the team who were always willing to answer any questions and make me feel at ease throughout.
Have finally found a great Dentist. After years of being nervous and unimpressed with my dental care I feel very happy that I have found Tom at Envisage Ferndown. Started with routine dental work and then felt confident enough to have Invisalign treatment. Very happy with the results and recommend Dr Tom to anyone who asks. Thanks to all the Team.
Had a excellent experience here. My teeth look amazing thanks to dr rowland!!!
Attended Envisage for the first time last week and was so impressed. Dr. Rowland was very thorough, informative and charming. The lovely dental nurse assisting was also very kind & attentive. Already looking forwards to my next 6 monthly check-up.
Excellent, professional and friendly service provided by Dr. Tom Rowland and the team.
Huge respect for Dr Tom! One of the best dentists in the UK. As a dentist myself I feel confident with him in every aspect of dentistry to treat me. Keep up the great work!
Went for a checkup the other day. Dr. Tom was very detailed and had a great sense of humour.
Great experience - all of the staff were incredibly friendly and Dr Rowland was very calm and reassuring.
Welcomed by friendly staff on arrival. I saw Dr Rowland who was informative talking me through what he was doing (including visual display) as well as taking the time to talk me through all possible future treatment options. Highly recommend this dental practice
Absolutely outstanding service throughout. Dr. Rowland was brilliant. I've always felt nervous seeing a dentist but Dr. Rowland made me feel at ease and the whole check up became a good experience. I would definitely recommend this clinic to everyone.
Outstanding patient ethos. Lovely, friendly and impressive facilities. I was hesitant about going back to the dentist and now I'm looking forward to my next visit, fantastic results and genuine sense of humour. Will recommend to everyone. Refreshing easy parking to boot!
I have recently had a crown replaced by Tom Rowland ably assisted by Taylor. Tom is professional, informative and takes great care in his work. He done an excellent job on a particularly difficult tooth. He kept me informed from start to finish. First class!!! Thank you Tom and Taylor. Highly recommend this surgery.
I can't recommend Dr Tom Rowland and the staff enough ! I had a routine check up today with Tom and was impressed by his thoroughness and attentiveness to some problems I had with my teeth. The receptionists greeted me warmly and have all the Covid measures in place.
I was really impressed with everyone from the receptionists, dentist and the nurse. Would happily recommend to anyone
Tom did a great job tidying my teeth, thoroughly recommended. All staff are friendly and have adapted to COVID procedures very well.
Saw Dr Tom to have cosmetic work done, he explained everything really clearly, professionally and put me at ease with my treatment. Can't recommend enough!
Dr Tom Rowland and his team are very professional and friendly. I had teeth whitening as well as ICON treatment done with Tom and throughout the whole process he was very professional and explained things very well. I would highly recommend him if you're looking for this sort of treatment and more! Great service from Dr Tom and his team.
I can not recommend Dr Jones highly enough! My 8 year-old son had a filling done and said "That was fun!" and his younger sister's first ever visit could not go any better. Dr Jones is so friendly, gentle and able to put children at ease. She explained each step to my son and took breaks when he signalled a need for one. It is obvious that Dr Jones is very skilled at what she does and I can not imagine seeing another dentist!
How fantastic that Rebecca Jones is back! She is a highly skilled and knowledgeable Dentist for sure. However, that's not the best thing about her. As a nervous patient, her warm and friendly demeanour puts me at ease quickly and she intuitively recognises what I need throughout to make it a good experience. She is also brilliant with my primary age children. I didn't want them to follow in their mums nervous footsteps(!) but there's no chance of that with Becky as their dentist. I'll continue to travel out of Poole to Ferndown to see Becky!
A fantastic experience at the dentist!! Booked with Dr Rowland who put me at ease straight away. Cant wait to get my Invisalign journey started
I had a fantastic experience at Envisage Dental Ferndown and highly recommend this dental clinic! I had Invisalign braces fitted by Dr Rowland. He went above and beyond to make me feel at ease at the appointments and to make sure I was very well informed about the Invisalign process. I am so impressed with the results and couldn't be happier with my new straight teeth!
I had a more than positive experience with Dr Thomas Rowland. Would highly recommend.
I had a really positive experience with Envisage. I was booked in with Dr Rowland who was very professional and made me feel at ease. Looking forward to starting my whitening plan - would definitely recommend.
My husband and I recently moved to the area, and booked in for an appointment. We were seen by Tom the dentist who was great, very thorough and took his time explaining each part of the consultation. We had the ultimate package which was well worth the extra, would recommend!
Warm and receptive from arrival, I have twice seen Dr Tom Rowland and had a great experience on both occasions. It's clear Tom and the team have their patients' best oral health and cosmetic interests at heart. I anticipate being a long term patient
My wife and me have used what was the smile team , now Envisage for several years . All the staff have been brilliant , as proven again yesterday when I underwent treatment with Terry and Sue . They , and the rest of the team , are simply the best !
Highly recommend Rebecca Jones, what a great dentist. Professional, friendly and caring. Wouldn't go anywhere else.
Registered with the practice last year for a check-up, have since gone on to have Invisalign & whitening, so pleased with the results, would recommend Tom, he was great throughout the treatment and always very friendly, big thanks to the team
As a very nervous patient, I can recommend this the best! I have been attending for 33 years and never felt any pain. Always put at ease and everything explained in a calm & friendly manor.
I've seen Thomas Rowland now twice. He is absolutely fantastic, put me completely at ease (a complete needle phobic), and managed to do a full root canal without a single hint of pain. I cannot recommend Envisage enough, they are absolutely amazing.
Excellent, friendly dental care
Excellent service when my son needed to see a dentist as an emergency today.
I chose Envisage because on their website it says that they welcome in nervous patients. I hadn't been to the dentist for many years and was very anxious before my first appointment. I needn't of worried. The staff were polite and friendly. The dentist I saw reassured me very well before he started looking around my teeth. I have had a very positive experience with this practice. The dentist was friendly kind and did a great job of assessing my teeth and gums, He cleaned and polished my teeth wonderfully. I recommend this dental clinic. You won't be disappointed!
The service my wife and I receive is always first class and very professional from both the dentist and hygienist (Claire) Would recommend
The best place to go for dental care. This practice makes dental care experiences relaxing rather than scary especially for the nervous patients. I've had extrations, root canal and a few fillings which have all been completely pain free with 3 different dentists at the practice all as great as eachother. I would never go to another practice. I would recommend to anybody!
I have been going to Envisage Ferndown since it first opened. The staff are always friendly, and it's easy to book appointments to suit you. I recently had a crown fitted by Becky, which I am more than pleased with. I've got my smile back - Thank you !
Great team at Balmoral lodge
Very good service helpful staff and always able to offer an emergency appointment on day.
Amazing friendly , professional team, perfect for us of a very nervous nature. So pleased to have been introduced by my daughter.
Superb dentistry - great treatment from Sue
As a nervous patient I would thoroughly recommend this practice. Rebecca Jones was very kind and patient with me, putting me at ease.
I've been seeing Kevin and the hygienists at Balmoral Lodge Dental Practice for many years now and receive a fantastic and friendly service. Would highly recommend.
Friendly and very helpful staff wouldn't go anywhere else for my dental care
This is an excellent dental practice with friendly staff who are always welcoming and helpful. Rebecca has been my dentist for the last 5 years, she is kind, caring and extremely professional, I'd never go anywhere else!
I have been a patient of this practice for over 20 years. It's a very friendly, relaxed environment. Kevin always puts you at ease and talks you through any procedure to give you peace of mind. I would thoroughly recommend Balmoral Lodge for any dental care.
Excellent dental practice with very friendly staff. Kevin has been my dentist for over 25 years, his professionalism is reflected in all the staff that work there. The treatment rooms are modern and have the latest equipment to ensure you get a fantastic service. Thank you.
Brilliant staff, highly recommended. Been coming here years and likely always will. Followed Sue Walker from her previous dental clinic to stay as her patient here. Decent plans with Balmoral Lodge etc, couldn't ask for more.
I have been cared for by Susan Walker at this practice for almost 10 years now and fail to find fault with the expertise Sue offers as well as her ability to place a patient at ease when in 'the chair!' The whole practice deserves to be congratulated on their attention to detail and pleasant yet efficient attention. I can only offer praise and a confident recommendation.